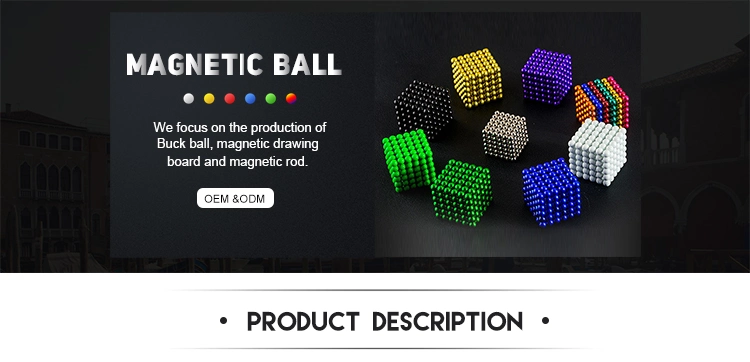 Features:
NdFeB magnet is an alloy magnet made from Nd,Fe,B and other metal elements,which has the high remanence,high coercive force,high energy and high performance/cost ratio.The highest magnetic properties is from 33MGOe to 52MGOe,and we are able to control the magnetic properties within the range as you demanded,like SH,UH,EH such high stable properties could be produced as per your industrial application.
Product Name

Ball Shape and Rare Earth Composite 3mm 5mm Sphere Neodymium Magnets

Material

Neodymium-Iron-Boron : the strongest available permanent magnet with a maximal energy product of more than 50 MGOe with an excellent coercivity.

Max. Working Temperature

Grade

Max. Operating Temperatures

N35-N52

80°C (176°F)

33M- 48M

100°C (212°F)

33H-48H

120°C (248°F)

30SH-45SH

150°C (302°F)

30UH-40UH

180°C (356°F)

28EH-38EH

200°C (392°F)

28AH-35AH

220°C (428°F)

Magnet Shape

Neodymium magnet can be made in many kinds of shapes like Ring, Disc, Cylinder, Arc, Block, Stick, Cuboid, Cube, Bar, Countersunk, Segment, Trapezoid and other abnormal shape according to customers' requirement. Customized shapes for 35SH magnet for high low RPM Synchronous motor are available.

Coating

Double Nickel, Nickel Copper Nickel, Zinc, Gold, Copper, Chemical, PTFE, Parylene, Everlube, Passivation,Tin, Aluminium, Teflon or Epoxy, depending on the application.

Technology Advantage

Depending on advanced R&D center, Quality control team and professional machining technicians, we can surpass our competitors in the stability of quality and superiority of property.

Tight tolerances

Standard tolerances are ± 0.1 mm. If grinded ± 0, 05 mm/± 0, 03 mm. Tighter tolerances are available on request.

Delivery Advantage

The lead time must be 7-10 days quicker than industry average because of more flexible machine process control.

Price Advantage

The price is cheaper than industry average because of an excellent and efficient management system.

Applications

1. Electronics - Sensors, hard disk drives, sophisticated switches, electro-mechanical devices etc.

2. Auto Industry - DC motors (hybrid and electric), small high-performance motors, power steering.

3. Medical - MRI equipment and scanners.

4. Clean Tech Energy - Water flow enhancement, wind turbines.

5. Magnetic Separators - Used for recycling, food and liquids QC, waste removal.

6. Magnetic Bearing - Used for highly sensitive and delicate procedures in various heavy industrial.
Magnets Grade: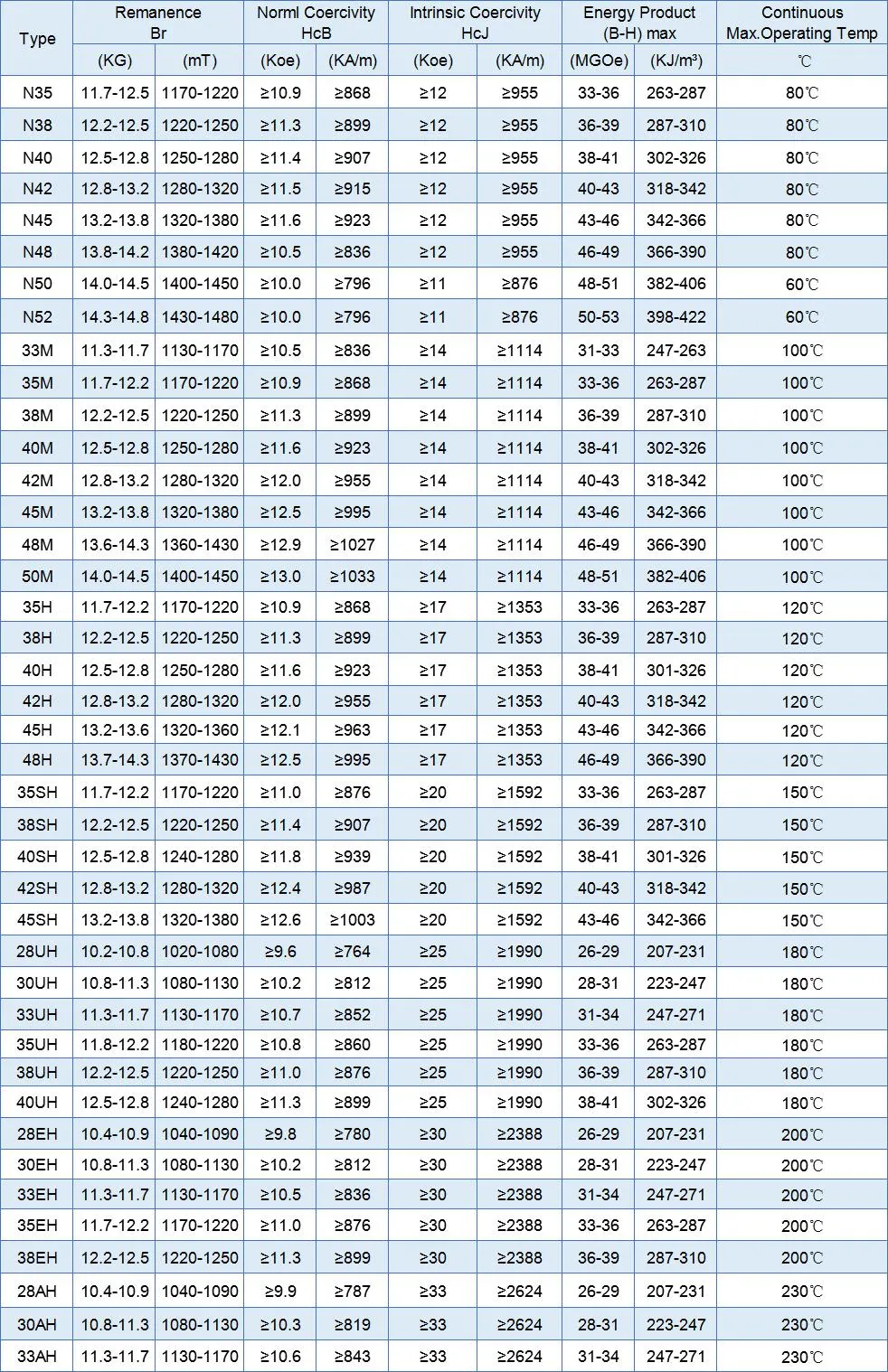 Magnets Coating:
| | | | | |
| --- | --- | --- | --- | --- |
| Surface | Coating | Tickness | Color | Resistance |
| Nickel | Ni-CU-NI | 10-20 | Silver | Excellent |
| Zinc | ZN | 8-20 | Blue | Good |
| Tin | NI-CU-SN | 15-20 | Silver | Super |
| Gold | NI-CU-AU | 10-20 | Gold | Super |
| Copper | NI-CU | 10-20 | Brass | Good |
| Epoxy | Epoxy | 15-25 | Black or white | Excellent |
Magnets Direction: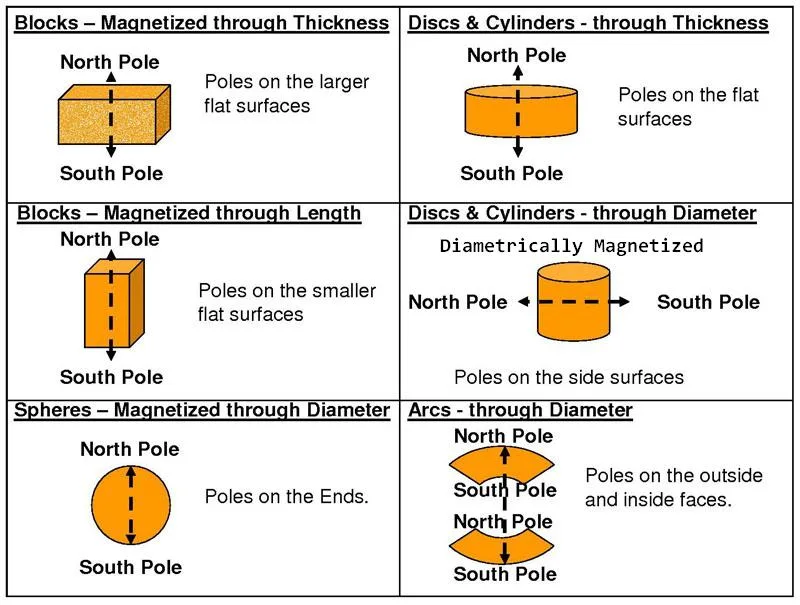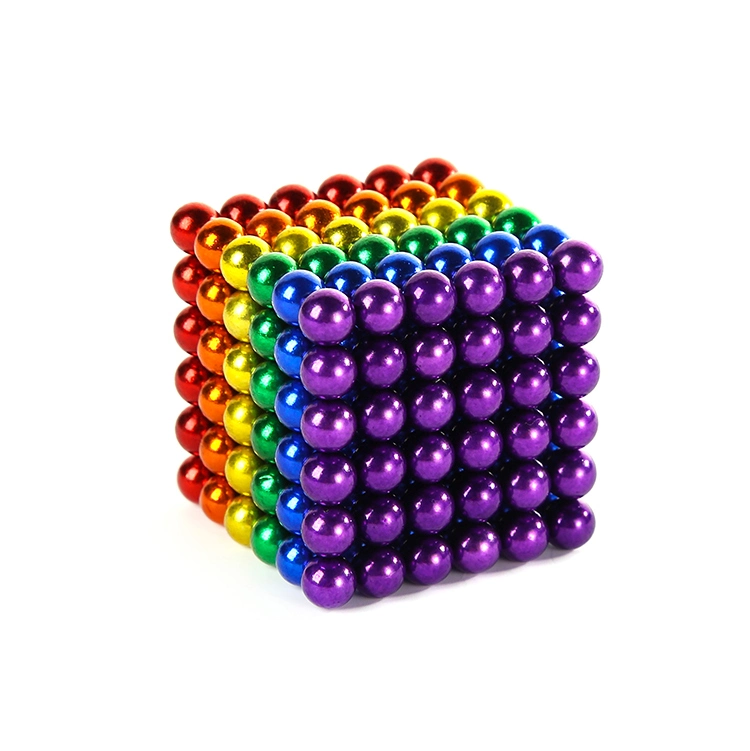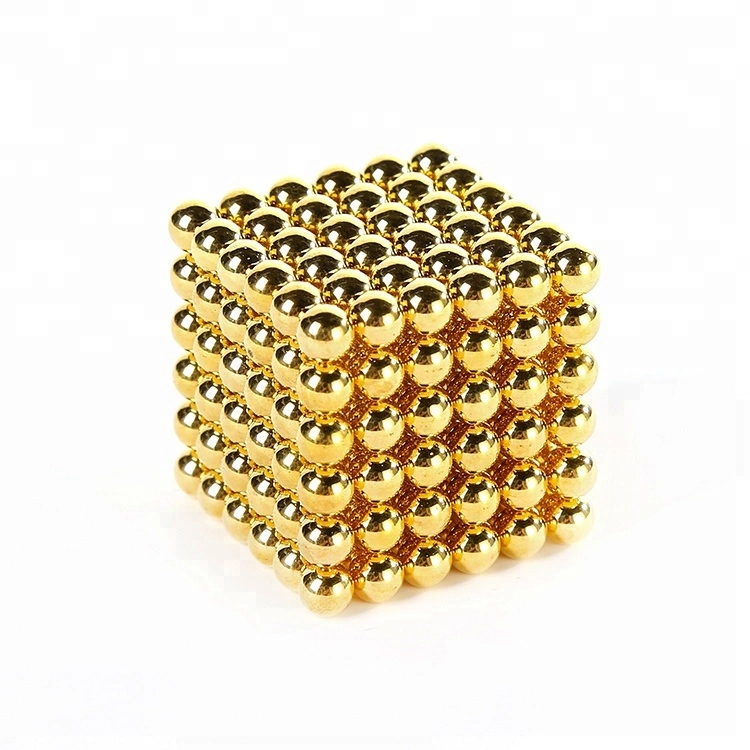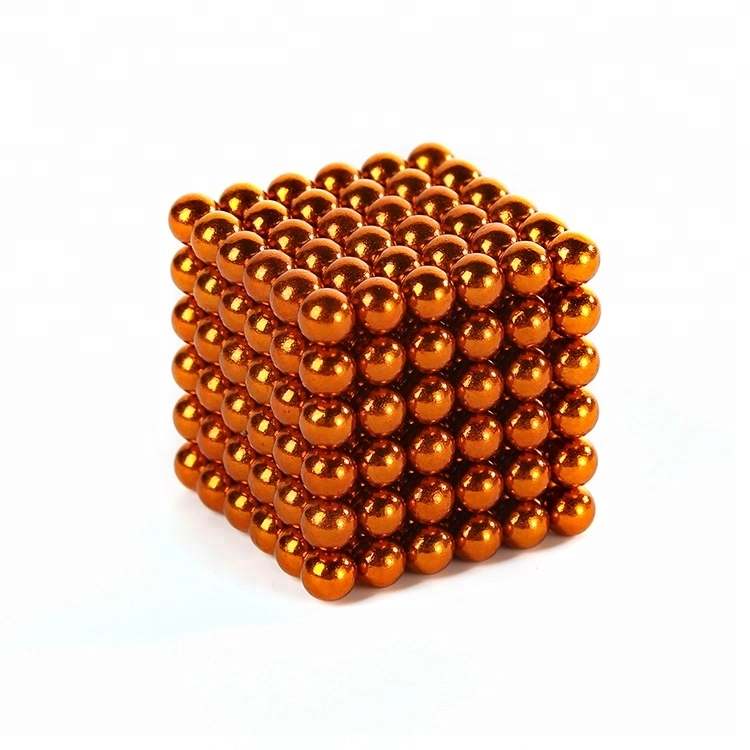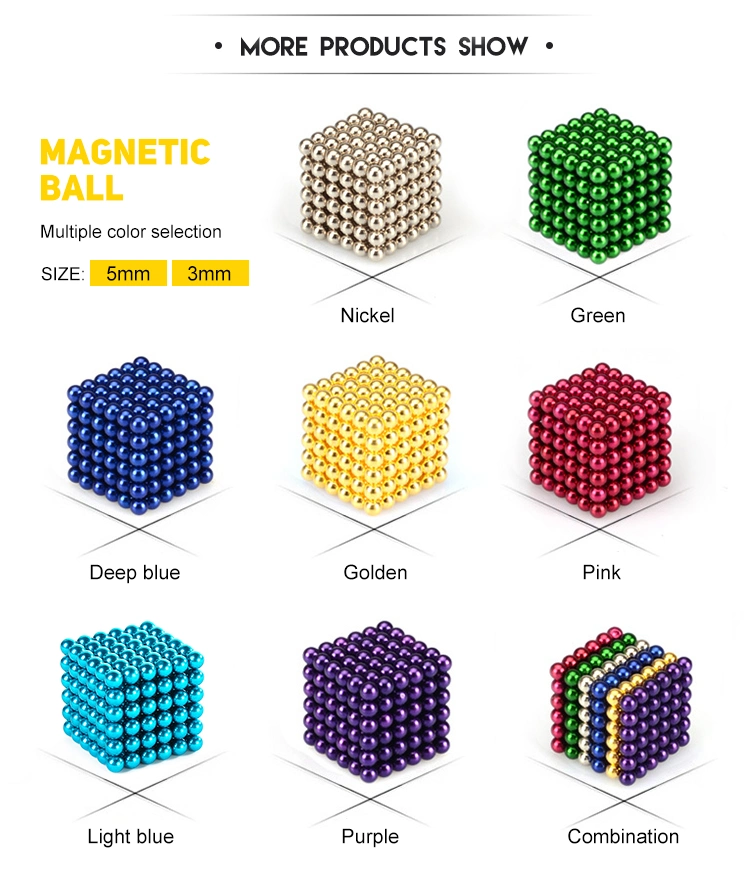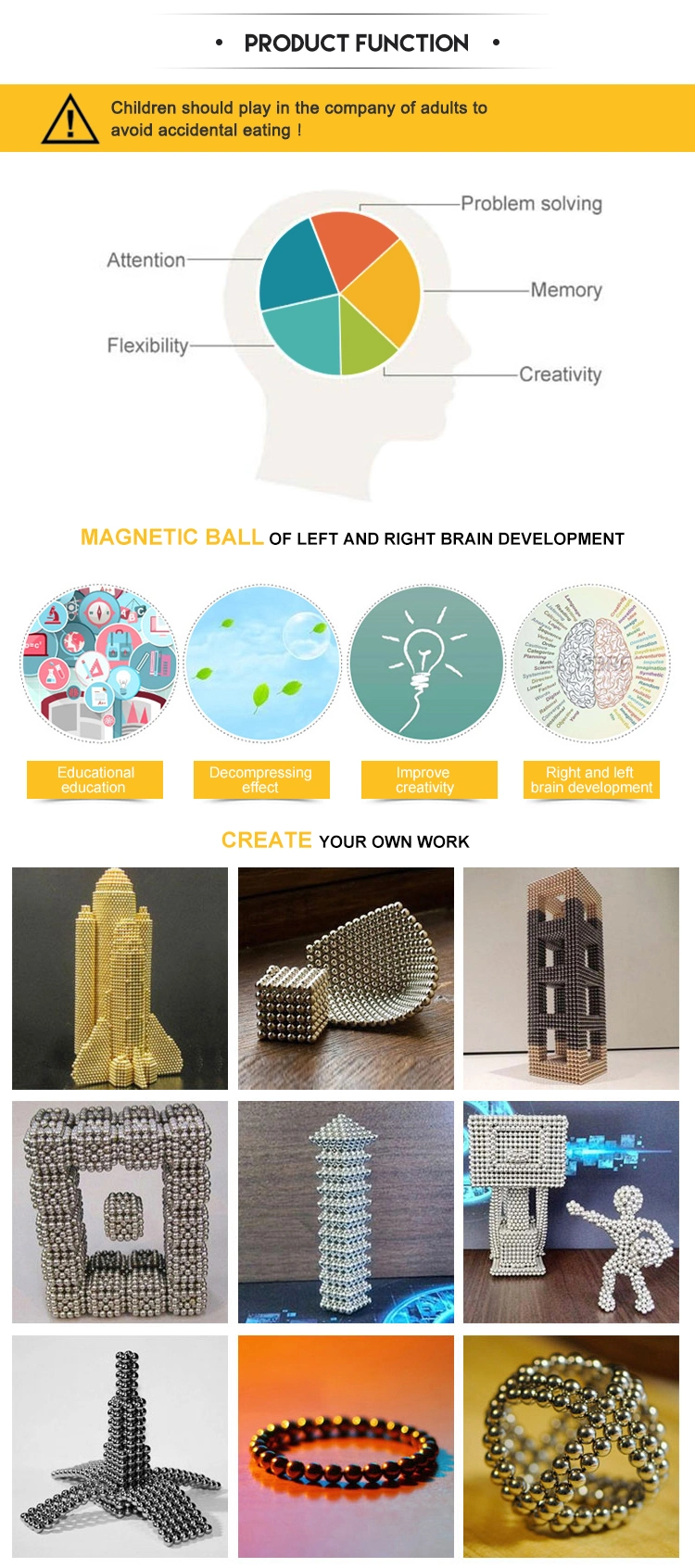 Factory Information:
Guangdong Dawa Magnetoelectricity Co.,Ltd. has 20 years experience in magnet market. We specialize in producing neodymium magnets/Rare earth magnets/NdFeB magnets, high temperature magnets and magnetic assembly. The shape, size, plating and grade can be Customized. Our main markets are USA, United Kingdom, Australia, Canada, Turkey, Germany, Mexico, France, Pakistan, Iran, Indonesia, Thailand, Singapore, Russia, Brazil, Peru and more than 50 Countries. We can offer the best shipping service in safety by air or by sea.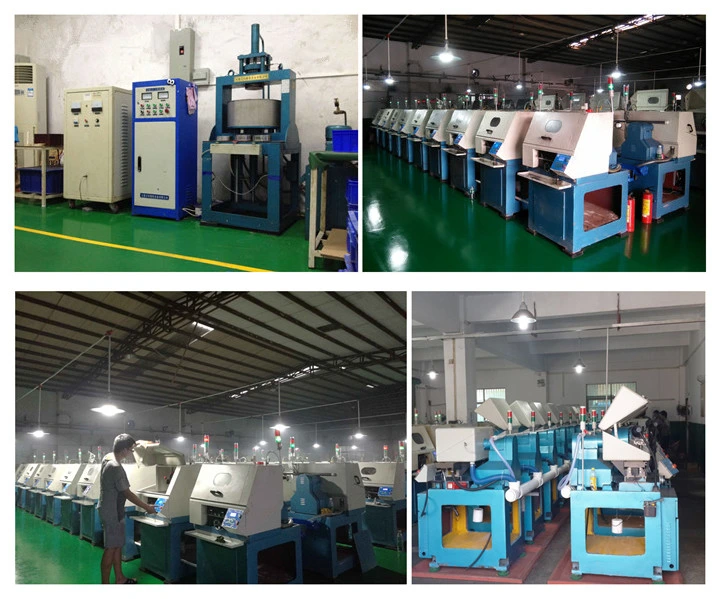 Product Application: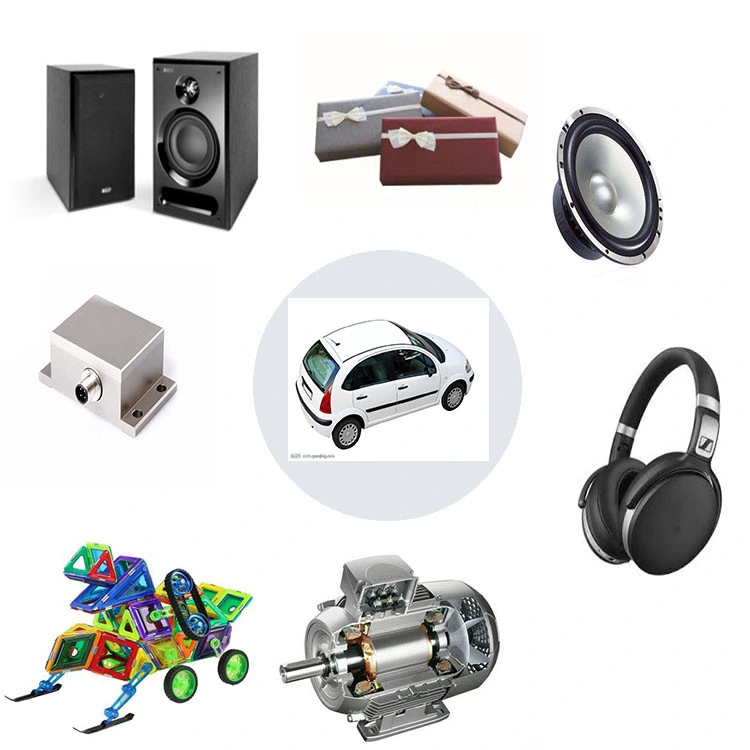 Packaging&Shipping: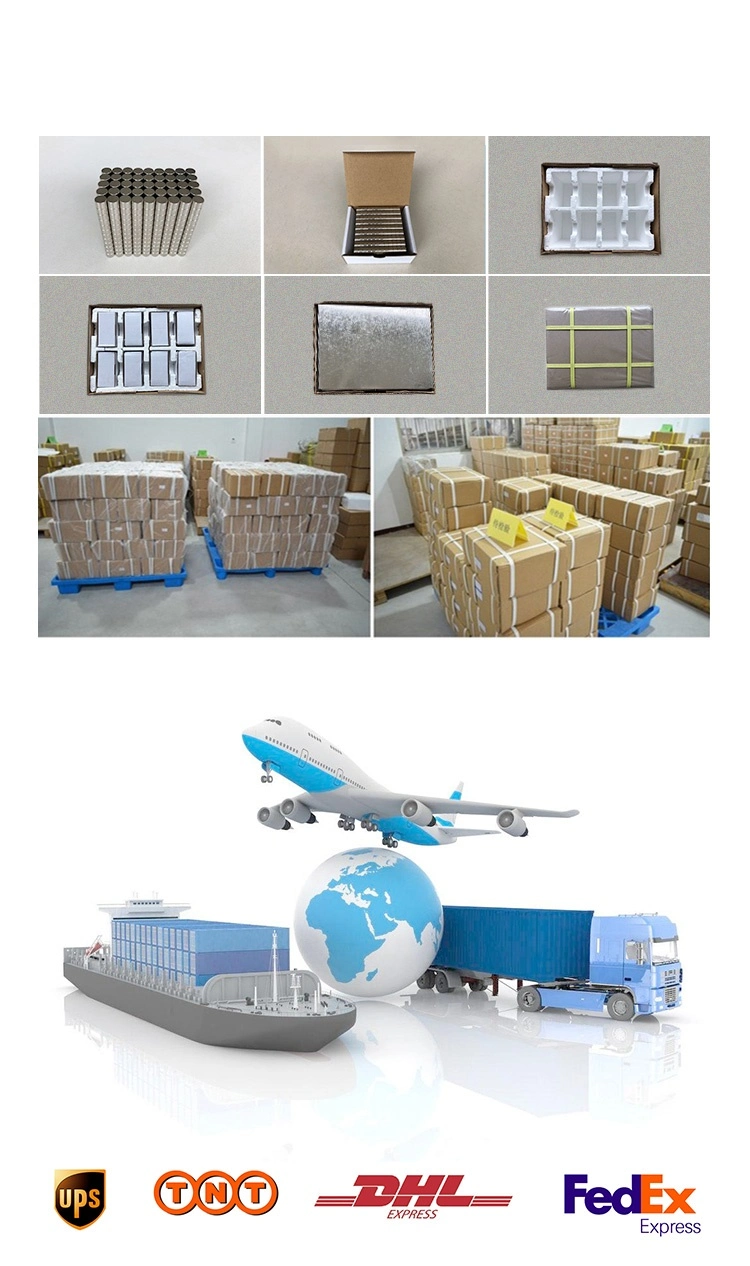 FAQ:
1. Q: What information do I need to supply when I have an inquiry?
A: If you have any inquiry, please kindly advise the following items:
Dimensions, sizes, shape and drawing with tolerances.
Material grade or magnetic properties.
Magnetic direction, quantity. Surface coating (if necessary).

2:Q: How about the quality of the magnets?
A:We can offer the certification of ISO14001,OHSAS18001.Our factory participate in the sub-project of the nation's 863 research project High performance sintered NdFeB magnets's production and application.

3. Q: What about the sample time and charge?
A: (1) 7-10 days if you want to customize your logo, charge according to your design.
(2) 3-7 days for our existing samples for reference.

4. Q: What about the delivery time of our products?
A: 10-15days.
Fast Delivery when you choose the item and decide your design, we can produce it as fast
as possible, and deliver it as quick and convenient as possible.

5. Q: Could you provide me the shortest lead time?
A: We have materials in our stock,if you really need, you can tell us and we will try our best to
satisfy you.

6. Q: What is your MOQ?
A: 1-10-100-500-1000-5000-10000-200000 pcs etc. depend different size ,item, design and process.
MIN and SMALL quantity accept accordingly.

7. Q: How to pay you?
A: T/T in advance(telegraphic transfer-bank order), for small order, or samples order, or shipment by air.
Western Union cash - for small order or samples order.
Other payment: L/C,D/A,D/P,MoneyGram,Paypal or Escrow.
Different areas may exist some differences.

8. Q: Could I pay a visit to your factory?
A: Yes, of course, if you need, we will help you visit our factory, everything will be well arranged.

9. Q: What about OEM and ODM?
A: OEM and ODM Accept. We have our best designers, we can produce any design you wanted to meet your needs.

10. Q: If I have more questions, where can I get the answer?
A: Any issue, please feel free to contact us any time.