50*50*20mm Strong Powerful Grade N45 Neodymium NIB Block Magnet
Product Name

Permanent NdFeB Arc Segment Motor Magnet Magnetized Through the Thickness

Shape

Disc, Block, Hexagon, Ring, Cylindrical, Rod, Bar, Arc, Cylinder, Rectangle, Countersunk, Arc, Segmented, Trapezoid, Irregular shapes are available

Magnetized Direction

Through the thickness or through the diameter

Type of coating

Nickel ( Zinc, Gold or Black Epoxy are available)

Tolerance in size

+/-0.1 mm

Materials

NdFeB (Neodymium Iron Boron)

Dimension

Customized sizes are available.

Density

7.5 (g/cm3)

Grade

N35-N54, N35M-N52M, N33H-N50H, N33H-N50H, N33SH-N48SH, N30UH-N45UH, N28EH-N38EH

Specification

1. Made by mixed neodymium iron boron powder, through the processes of Strip casting, Hydrogen decrepitation, Jet milling, Pressing, Isostatic pressing, Sintering, Grinding, Slicer, Surface treatment
2. The most powerful magnets are available and could be directly made into various complex shapes
3. Precise dimension
4. High performance
5. Uniform magnetism
6. Rust-proof materials(coating Zinc, Nickel, Epoxy, Gold and so on)
7. Volume production Carton or Pallets SGS

Packing Method

Several pieces to Styrofoam, shield plate, carton, pallet.

Certification

SGS

Lead-time

7-22days according to the order
1. Production process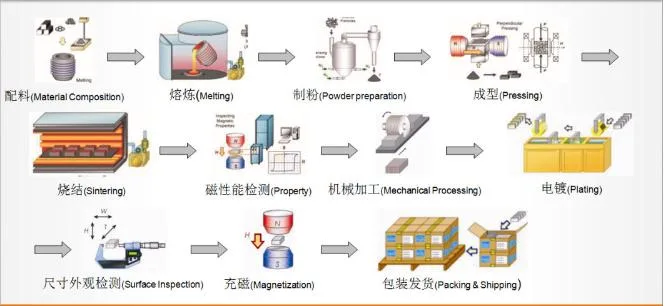 2. Product show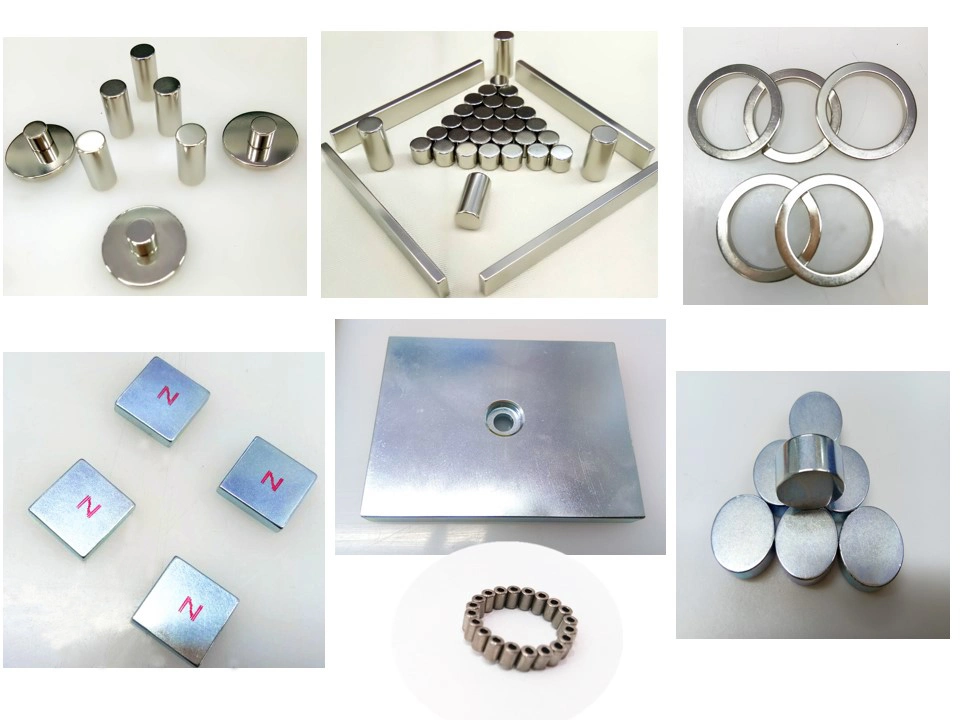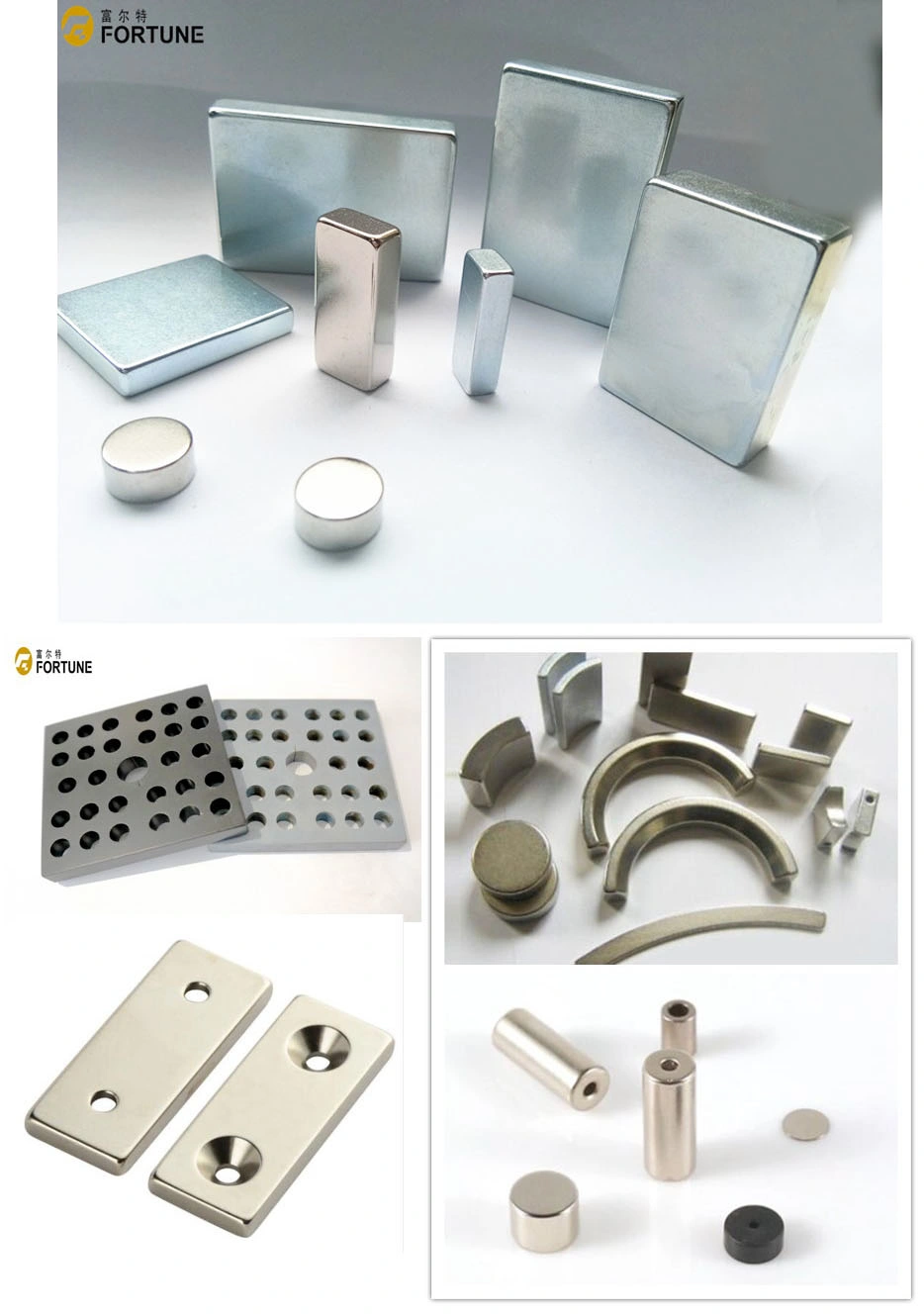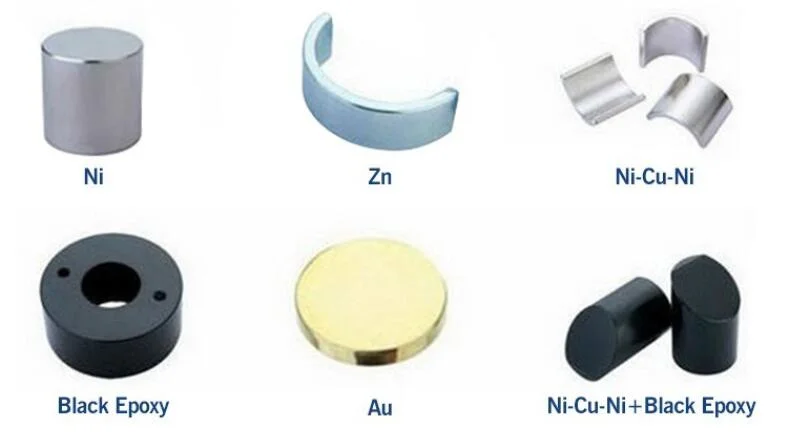 3. The grades available
Series
Grade
Remanence
Intrinsic Coercive force
Max. Energy Product
Max. Working Temp
Br
Hcj
(BH) max
T
kGs
KA/m
KOe
KJ/m3
MGOe
ºC
N
N35
1.17-1.24
11.7-12.4
≥955
≥12
263-286.5
33-36
80
N38
1.22-1.30
12.2-13.0
≥955
≥12
287-310
36-39
80
N40
1.26-1.32
12.6-13.2
≥955
≥12
302-326
38-41
80
N42
1.29-1.35
12.9-13.5
≥955
≥12
318-342
40-43
80
N45
1.33-1.38
13.3-13.8
≥955
≥12
334-366
42-46
80
N48
1.36-1.42
13.6-14.2
≥876
≥12
358-390
45-49
80
N50
1.40-1.45
14.0-14.5
≥876
≥12
374-406
47-51
80
N52
1.43-1.48
14.3-14.8
≥876
≥12
390-422
49-53
80
N54
1.45-1.51
14.5-15.1
≥876
≥12
398-430
50-55
80
M
N35M
1.17-1.24
11.7-12.4
≥1114
≥14
263-286
33-36
100
N38M
1.22-1.30
12.2-13.0
≥1114
≥14
287-310
36-39
100
N38MT
1.22-12.6
12.2-12.6
≥1115
≥15
287-310
36-39
100
N40M
1.26-1.32
12.6-13.2
≥1114
≥14
302-326
38-41
100
N42M
1.29-1.35
12.9-13.5
≥1114
≥14
318-342
40-43
100
N45M
1.32-1.38
13.2-13.8
≥1114
≥14
334-366
42-46
100
N48M
1.37-1.43
13.7-14.3
≥1114
≥14
358-390
45-49
100
N50M
1.40-1.45
14.0-14.5
≥1114
≥14
374-406
47-51
100
N52M
1.42-1.48
14.2-14.8
≥1114
≥14
390-422
49-53
100
H
N35H
1.17-1.24
11.7-12.4
≥1350
≥17
263-286
33-36
120
N38H
1.22-1.30
12.2-13.0
≥1350
≥17
287-310
36-39
120
N40H
1.26-1.32
12.6-13.2
≥1350
≥17
302-326
38-41
120
N42H
1.29-1.35
12.9-13.5
≥1350
≥17
318-342
40-43
120
N45H
1.31-1.37
13.1-13.7
≥1350
≥17
335-366
42-46
120
N48H
1.37-1.43
13.7-14.3
≥1274
≥16
358-390
45-49
120
N50H
1.40-1.45
14.0-14.5
≥1274
≥16
374-405
47-51
120
SH
N33SH
1.14-1.21
11.4-12.1
≥1592
≥20
247-270
31-34
150
N35SH
1.17-1.24
11.7-12.4
≥1592
≥20
263-287
33-36
150
N38SH
1.22-1.29
12.2-12.9
≥1592
≥20
287-310
36-39
150
N40SH
1.26-1.32
12.6-13.2
≥1592
≥20
302-326
38-41
150
N42SH
1.29-1.35
12.9-13.5
≥1592
≥20
318-342
40-43
150
N45SH
1.32-1.38
13.2-13.8
≥1592
≥20
335-366
42-46
150
N48SH
1.36-1.39
13.6-13.9
≥1592
≥20
335-366
42-46
150
UH
N30UH
1.08-1.16
10.8-11.6
≥1990
≥25
223-247
28-31
180
N33UH
1.14-1.21
11.4-12.1
≥1990
≥25
247-271
31-34
180
N35UH
1.17-1.24
11.7-12.4
≥1990
≥25
263-286
33-36
180
N38UH
1.22-1.29
12.2-12.9
≥1990
≥25
287-310
36-39
180
N40UH
1.26-1.32
12.6-13.2
≥1990
≥25
302-326
38-41
180
N42UH
1.29-1.35
12.9-13.5
≥1990
≥25
318-342
40-43
180
EH
N30EH
1.08-1.15
10.8-11.5
≥2388
≥30
223-247
28-31
200
N33EH
1.14-1.21
11.4-12.1
≥2388
≥30
247-271
31-35
200
N35EH
1.17-1.24
11.7-12.4
≥2388
≥30
263-287
33-36
200
N38EH
1.22-1.29
12.2-12.9
≥2388
≥30
287-310
36-39
200
AH
N28AH
1.04-1.12
10.4-11.2
≥2627
≥33
207-231
26-29
220
N30AH
1.08-1.15
10.8-11.5
≥2627
≥33
223-247
28-31
220
N33AH
1.14-1.21
11.4-12.1
≥2627
≥33
247-271
31-34
220
4. Magnetized direction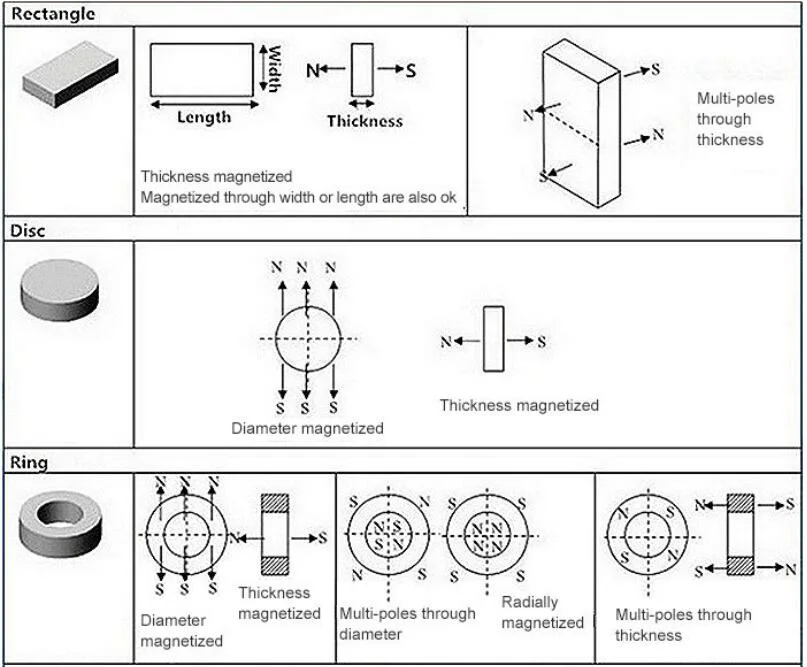 5. NdFeB magnet application field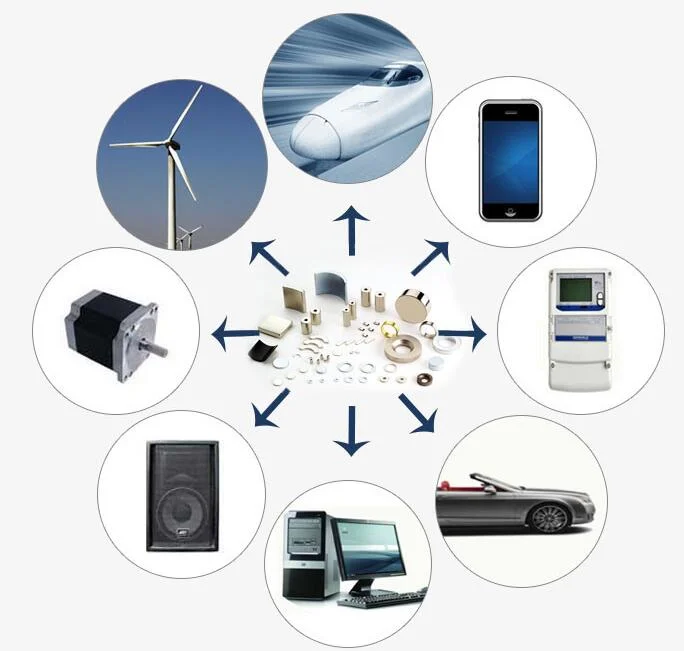 6. Workshop show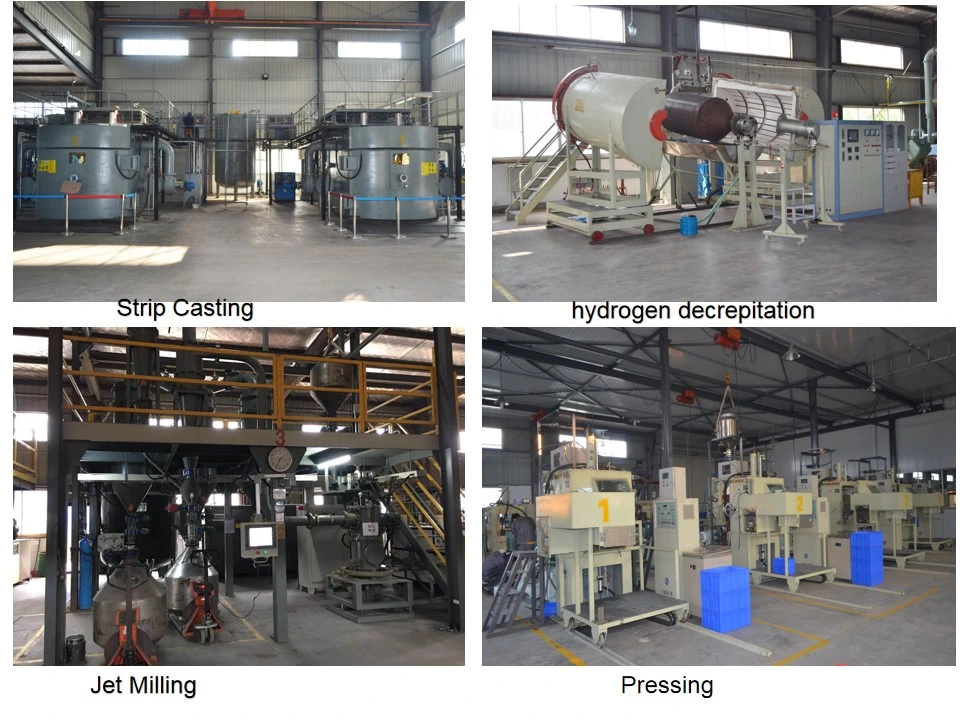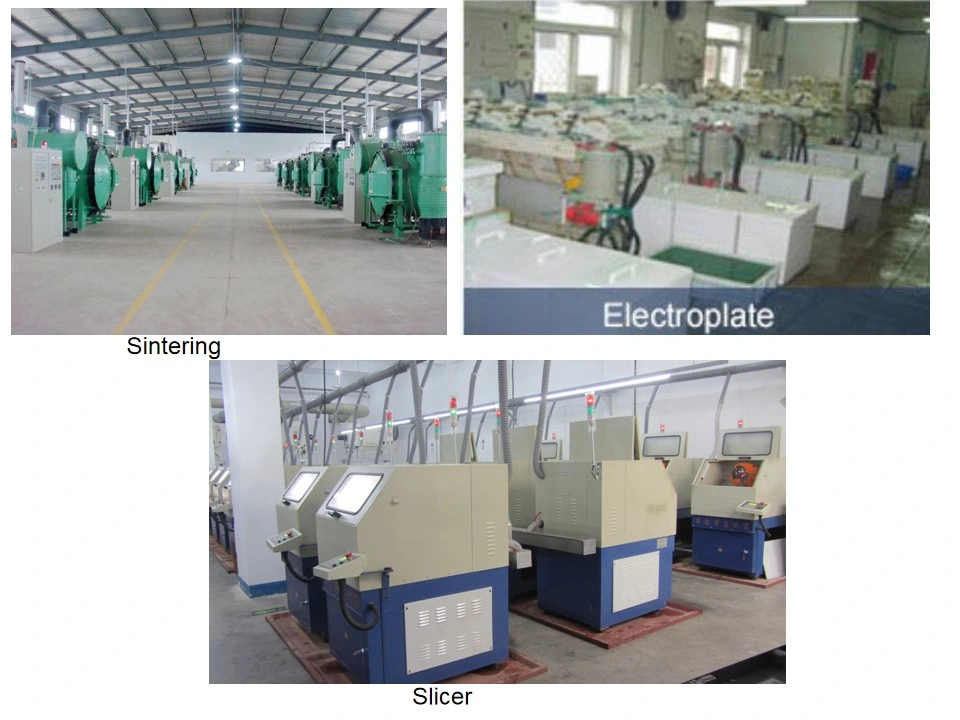 7. Testing Equipments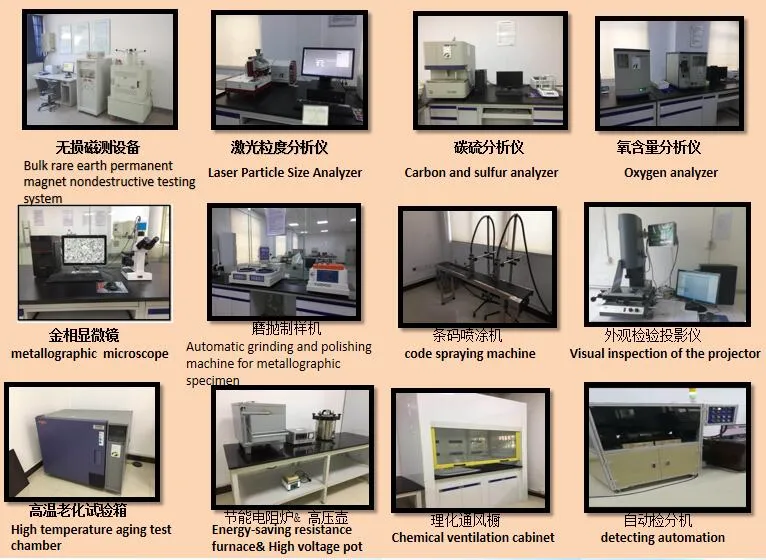 8. Patents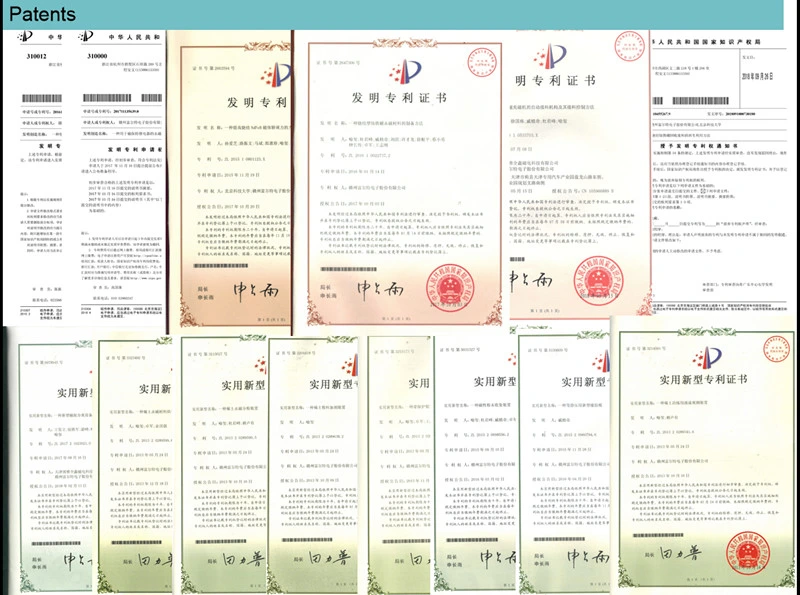 9. Package
The regular package is Neutral packing, Shield packing, Vacuum packing, or Pallet. The special package will follow the customer's requirements.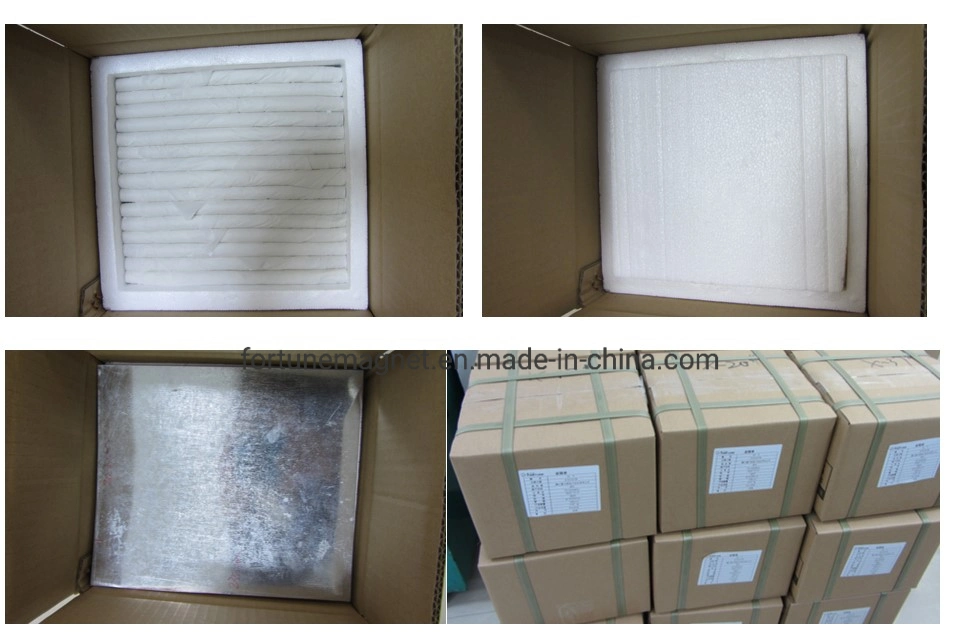 10. Shipping
a: Courier (TNT, DHL, FedEx, UPS etc.), Airfreight, or Sea freight.
b: If the weight is under 40Kgs, we would recommend to send them with shielding boxes.
c: If the weight is between 40Kgs-100Kgs, it can be sent by courier or Airfreight.
d: If the weight is over 100Kgs, we would recommend to send them by Sea freight.
11. More About Us
Ganzhou Fortune Electronic Co., Ltd. ( Stock Code: 872572) was established in 2011, as a national high-tech enterprise, which is engaged in manufacturing and sales of high-performance rare earth permanent magnet materials and its application products. We have already possessed the annual production capacity of 2000 tons of High-performance Sintered NdFeB rare earth permanent magnets till now.
Fortune's products are widely used in many fields, such as
consumer electronics
,
new energy vehicles, UAV, wind generation, elevators, medical devices, energy-saving household appliances, rail transit, industrial energy-saving motor, permanent magnet relay,
etc...
Fortune has advanced technology and first-class production analysis and testing equipment, which can produce bulk high-performance magnetic steels, such as N54, 52M, 52H, 50SH, 42UH, 38EH, and 30AH. They could keep products with high performance, high consistency, high reliability, and low weight loss performance.
Fortune has professional R&D teams, such as "Jiangxi Rare Earth Permanent Magnet Materials and Devices Engineering R&D Center", "Jiangxi Postdoctoral Innovation Practice Base", "Jiangxi Rare Earth Functional Materials Manufacturing Innovation Center", "Ganzhou Rare Earth Permanent Magnet Materials and Device Engineering Technology R&D Center". Through close Industry-University-Research cooperation with famous colleges and scientific research institutes at home and abroad, Fortune keeps in line with the international leading level of technology and quality.
FAQ
1. Q: Which is the strongest type of magnet?
A:
Neodymium (more precisely Neodymium-Iron-Boron) magnets are the strongest permanent magnets in the world.
2.
Q:
What are the size limitations on manufacturing neodymium magnets?
A:
The limits include:
--- 2" max in magnetized direction;
--- 4" max diameter for discs and rings;
--- 4" max length and width for blocks;
--- 1/32" minimum on thickness on any magnet;
--- 1/16" minimum diameter on outer diameter;
--- 1/16" minimum diameter on any hole
3. Q: What information do we need when you send an inquiry?
A:
If you have any inquiry, please kindly advise the following items:
- Dimensions, shape, and drawing with tolerances.
- Material grade or magnetic properties.
- Magnetic direction, quantity, surface coating (if necessary).
- Any special packing, delivering, or other requirements.
4. Q: What about the sample time and cost?
A:
7-15 days if the samples are customized;
3-7 days for our existing samples for reference;
The sample cost is negotiable.
5. Q: What about the delivery time of bulk production?
A:
10-20days depends on design and quantity.
Fast Delivery once you confirmed the design, we can produce and deliver it as fast as possible.
6. Q: Could you provide the shortest lead time?
A:
That's based on the available material stock, we will try our best to satisfy you if any urgency.
7. Q: What is your MOQ?
A:
10-100-500-1000-5000-10000-200000 pcs etc. depends on different sizes, items, design, and processes. MIN and a SMALL quantity can be acceptable.
8. Q: What's the payment method?
A:
L/C
,
T/T in advance (telegraphic transfer-bank order) for small order or samples order
Western Union cash - for small order or samples order.
Other payment: Paypal.
Different areas may exist some differences.
9. Q: Could we pay a visit to your factory?
A:
Yes, of course, warmly welcome if you can visit our factory.
10. Q: Where is your factory?
A:
Our factory locates in No.5 Mannifen Road, Economic and Technological Development Zone, Ganzhou city, Jiangxi Province, China. It's around 10 minutes from Ganzhou Airport to our factory by car.
11. Q: If I have more questions, where can I get the answers?
A:
Any questions, please feel free to contact us at any time.
Cell: +86 177 7970 4448
Finally---Why do you choose us?
1. Strong R&D team
2. Professional Sales team
3. 6 years export experiences make us satisfy you better.
4. High and stable quality
5. Reasonable direct factory price
6. Fast and on-time delivery.
7. Qualified by ISO9001, ISO14001, OHSAS 18001, RoHS, SGS, and REACH.
Inquiry Hotline:
Cell: +0086 177 7970 4448