Strong Magnet Rare Earth Permanent Magnet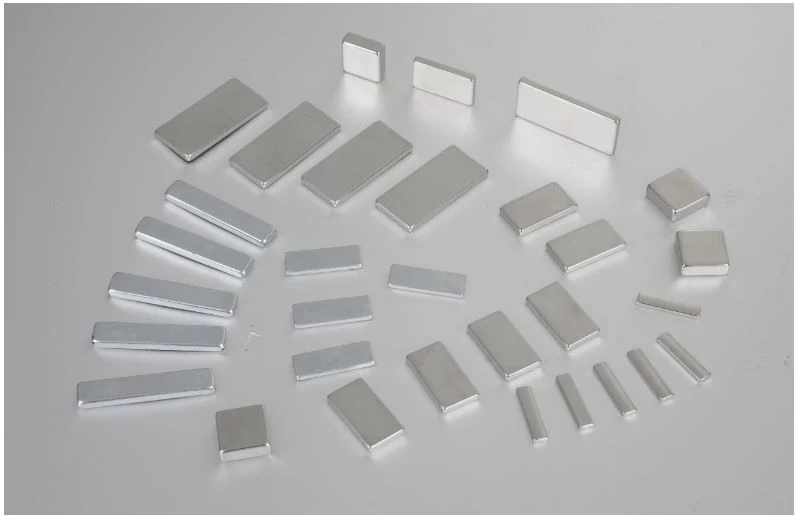 1. Production Information:
Neodymium magnets are a member of the Rare Earth magnet family and are the most powerful permanent magnets in the world. They are also referred to as NdFeB magnets, or NIB, because they are composed mainly of Neodymium (Nd), Iron (Fe) and Boron (B). They are a relatively new invention and have only recently become affordable for everyday use.
N35, N38, N42, 45SH...what does it all mean? Neodymium magnets are all graded by the material they are made of. As a very general rule, the higher the grade (the number following the 'N'), the stronger the magnet. The highest grade of neodymium magnet currently available is N52. Any letter following the grade refers to the temperature rating of the magnet. If there are no letters following the grade, then the magnet is standard temperature neodymium. The temperature ratings are standard (no designation) - M - H - SH - UH - EH - AH.

2. Production Specification ( Unit: mm) :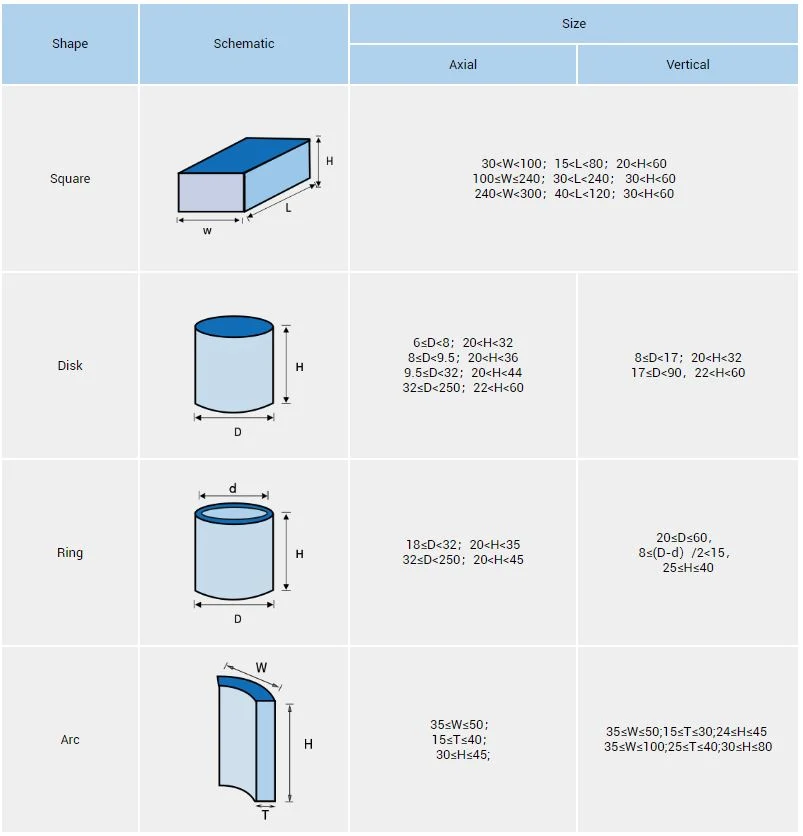 3. Dimensional Deviation ( Unit: mm) :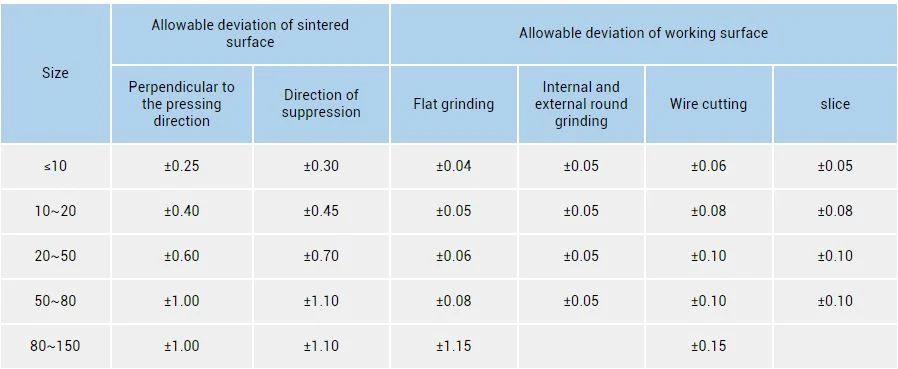 4. Shape Deviation ( Unit: mm) :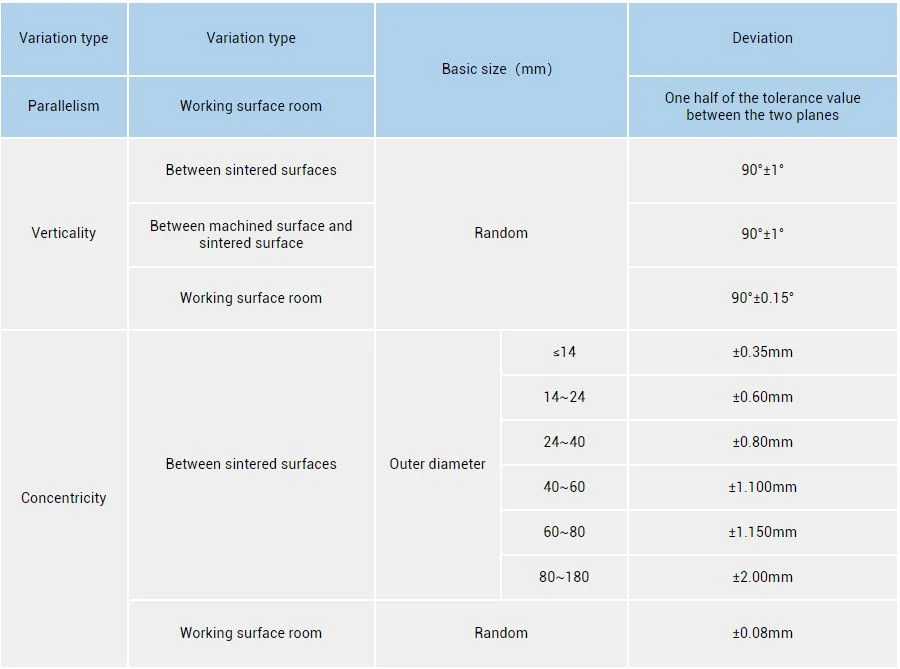 5. Surface Treatment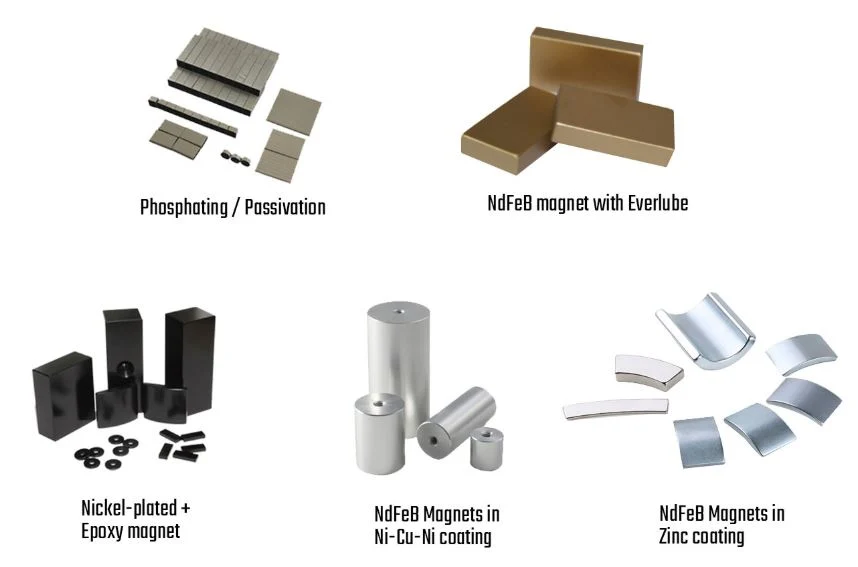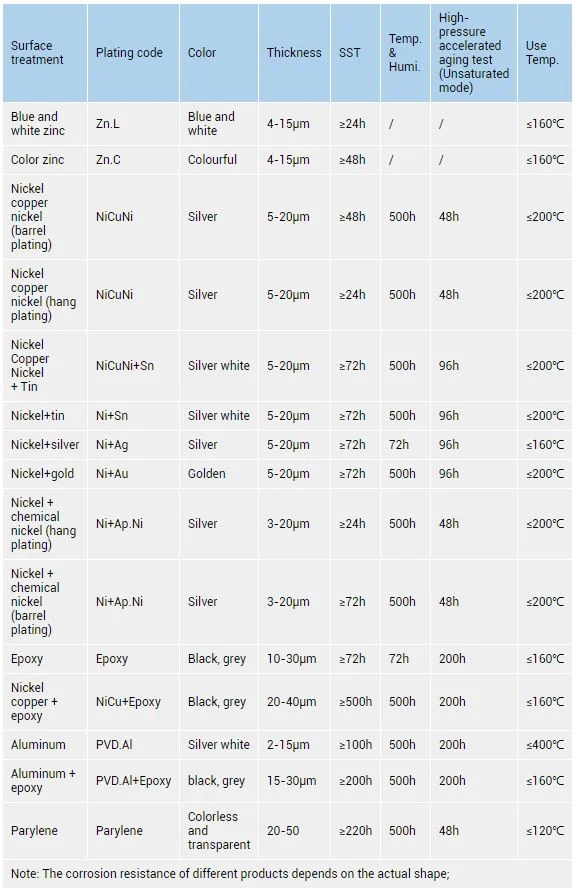 6. Company Profile
Ningbo Jinlun Magnet Technology Co., LTD. is specialized in producing high-performance magnet. Our company is a scientific, technological and innovational enterprise with high-speed development, whose the product performance and capacity are industry-leading. Our company has the most advanced permanent magnet production equipment, with annual output of 4000 tons of high performance, many varieties of billet production capacity. The company introduces a large number of professional rare-earth permanent magnetic personnel, committed to the technical research and development of high-tech products. In addition, our company has a wealth of high-quality related supporting enterprises, for the company's capacity and product performance to provide a solid guarantee. At present, the products are widely used in the fields of electronic information, industrial equipment, automobile, medical treatment, etc.

Our company is located in the Cixi city,a part of the southern wing of the Hangzhouwan Delta. Locating in the middle of Shanghai, Hangzhou and Ningbo "Golden Triangle"area, Ningbo Jinlun has extremely convenient traffic. It is adjacent to Shanghai which is the largest economic center in China. Moreover, being integrated into the two hours' economic zone taking Shanghai as the core, builds a good development platform for us.
"Keep innovating to provide high quality and competitive products for customers."is our mission which wealways adhere to. With technology innovation as the core, exceeding the expectations of users as the goal, system management as the guarantee, dedicated to provide users with high quality products and excellent service.


7. Company Certificate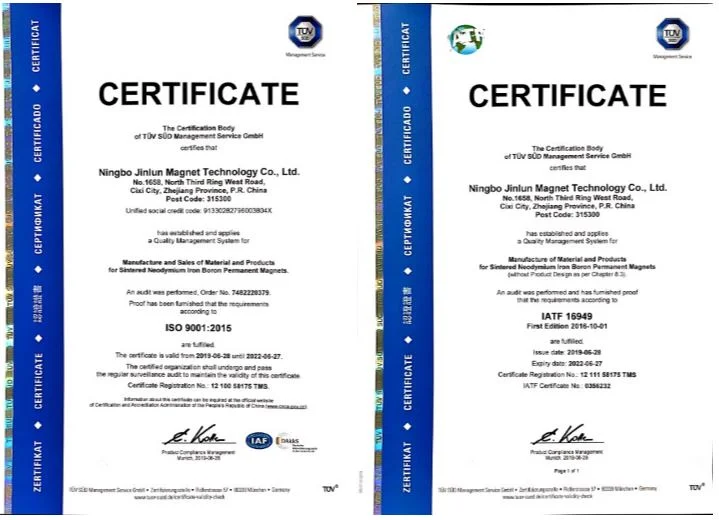 8. Packing