Factory Supply/Quality guarranteed/Excellent service/
Fast delivery/Competitive price

1.Product Detail
Grade
Br
Hcj
Hcb
(BH)max
(TW)
Mt
KGs
KOe
KA/m
KOe
KA/m
MGOe
Kj/m³
ºC





N

N35
1180-1210
11.7-12.1
≥12
≥955
≥10.9
≥868
33-36
263-287
80
N38
1210-1250
12.1-12.5
≥12
≥955
≥11.3
≥899
36-39
287-310
80
N40
1250-1280
12.5-12.8
≥12
≥955
≥11.6
≥923
38-41
302-326
80
N42
1280-1320
12.8-13.2
≥12
≥955
≥11.6
≥923
40-43
318-342
80
N45
1320-1380
13.2-13.8
≥12
≥955
≥11.0
≥876
43-46
342-366
80
N48
1380-1420
13.8-14.2
≥11
≥876
≥10.5
≥836
46-49
366-390
80
N50
1400-1450
14.0-14.5
≥11
≥876
≥10.0
≥796
48-51
382-406
80
N52
1420-1480
14.2-14.8
≥11
≥876
≥10.0
≥796
49-53
390-422
80




M
35M
1170-1210
11.7-12.1
≥14
≥1114
≥10.9
≥868
33-36
263-287
100
38M
1210-1250
12.1-12.5
≥14
≥1114
≥11.3
≥899
36-39
387-310
100
40M
1250-1280
12.5-12.8
≥14
≥1114
≥11.6
≥923
38-41
302-326
100
42M
1280-1320
12.8-13.2
≥14
≥1114
≥12.0
≥955
40-43
318-342
100
45M
1320-1380
13.2-13.8
≥14
≥1114
≥12.0
≥955
43-46
342-366
100
48M
1360-1430
13.6-14.3
≥14
≥1114
≥12.9
≥1027
46-49
366-390
100
50M
1380-1460
13.8-14.6
≥14
≥1114
≥12.9
≥1027
48-51
382-406
100





H
33H
1130-1170
11.3-11.7
≥17
≥1353
≥10.5
≥836
31-34
247-271
120
35H
1170-1210
11.7-12.1
≥17
≥1353
≥10.9
≥868
33-36
263-287
120
38H
1210-1250
12.1-1250
≥17
≥1353
≥11.3
≥899
36-39
287-310
120
40H
1250-1280
12.5-12.8
≥17
≥1353
≥11.6
≥923
38-41
302-326
120
42H
1280-1320
12.8-13.2
≥17
≥1353
≥12.0
≥955
40-43
318-342
120
45H
1320-1360
13.2-13.6
≥17
≥1360
≥12.5
≥955
43-46
342-366
120
48H
1350-1460
13.5-14.6
≥17
≥1360
≥12.5
≥955
46-49
366-390
120



SH
33SH
1130-1170
11.3-11.7
≥20
≥1592
≥10.6
≥844
31-34
247-271
150
35SH
1170-1210
11.7-12.1
≥20
≥1592
≥11
≥876
33-36
263-287
150
38SH
1210-1250
12.1-12.5
≥20
≥1592
≥11.4
≥907
36-39
287-310
150
40SH
1250-1280
12.5-12.8
≥20
≥1592
≥11.8
≥939
38-41
302-326
150
42SH
1280-1320
12.8-13.2
≥20
≥1600
≥11.8
≥939
39-43
310-342
150
45SH
1310-1360
13.1-13.6
≥20
≥1600
≥12.0
≥955
42-45
334-358
150


UH
30UH
1080-1130
10.8-11.3
≥25
≥1900
≥10.2
≥812
28-31
223-247
180
33UH
1130-1170
11.3-11.7
≥25
≥1900
≥10.7
≥852
31-34
247-271
180
35UH
1180-1220
11.8-12.2
≥25
≥1990
≥10.8
≥860
33-36
263-287
180
38UH
1210-1250
12.1-12.5
≥25
≥1990
≥10.6
≥844
36-39
287-310
180


EH
28EH
1040-1090
10.4-10.9
≥30
≥2388
≥9.80
≥780
26-29
207-231
200
30EH
1080-1130
10.8-11.3
≥30
≥2388
≥10.2
≥812
28-31
223-247
200
33EH
1130-1170
11.3-11.7
≥30
≥2400
≥10.5
≥835
31-34
247-271
200
35EH
1160-1200
11.6-12.0
≥30
≥2400
≥10.6
≥835
33-35
263-279
200
2.Coat
| | | | | |
| --- | --- | --- | --- | --- |
| category | colour | Plating Thickness(UM) | Service temperature | Salt fog resistance |
| NICUNI | silvery | 20-30 | ≤200ºC | >72hour |
| NI | silvery | 10-30 | ≤2000ºC | >48hour |
| ZN | Blue/color/silvery/black | 10-20 | ≤160ºC | >48hour |
| Epoxy | black | 10-30 | ≤120ºC | >96hour |
| Chemical nickel | silvery | 5-30 | ≤200ºC | >200hour |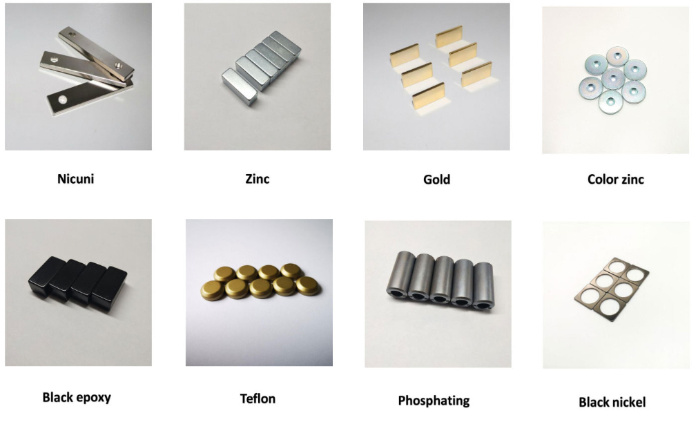 3.Application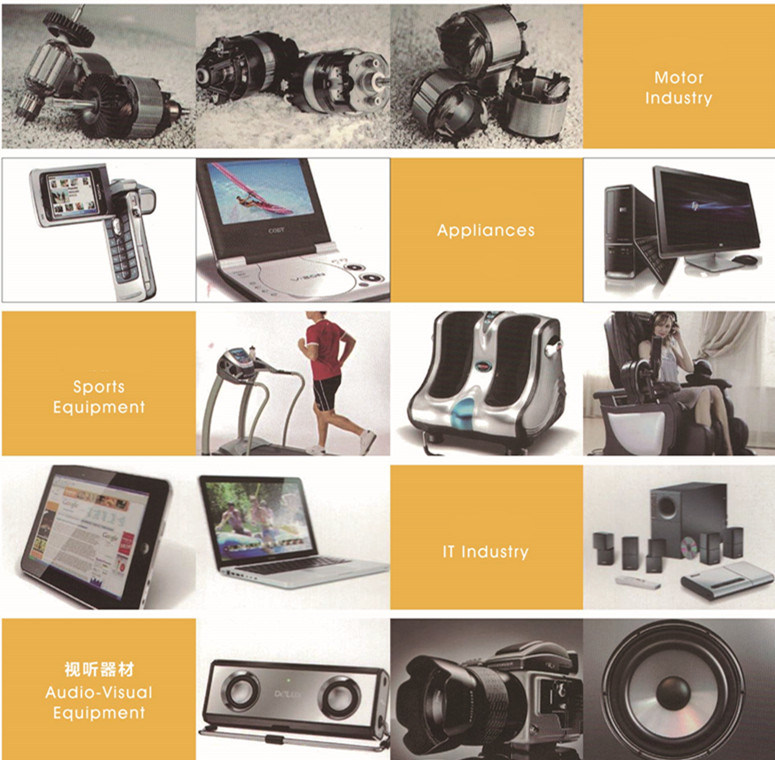 4.
Payment & Delivery
Payment Terms: 30% for deposit, 70% before shipment.(TT,Paypal L/C )
Package Details: Marine Packaging, Air Packaging, Vacuum Packaging and Neutral Packaging
Delivery:According to customer specifications and quantity budget delivery date, delivery can generally be 7-15 days.
Company Introduction
Zhejiang Meigot Import and Export Co., Ltd. is a professional exporter of Nd-Fe-B magnets. It has a special production and processing subsidiary company, Ningbo Yongpeng Magnetism Co., Ltd. Our company entered Nd-Fe-B industry in 2006. The scale of our company has gradually increased and the production and processing equipment is complete. We have a strong production capacity, and have first-class managers and technicians, can develop a variety of special-shaped magnets.
At present, we can produce magnets of various properties, such as: N. M. H, SH, UH, EH, all kinds of shapes can be produced according to the specific requirements of customers. Our products have a wide range of applications, such as: motor, toys, electronics, audio, mobile phones, computers, bags, generators and other industries.
All of our staff are looking forward to becoming business partners with your company, to give you the most reliable product quality, the most intimate production services.

Factory Equipment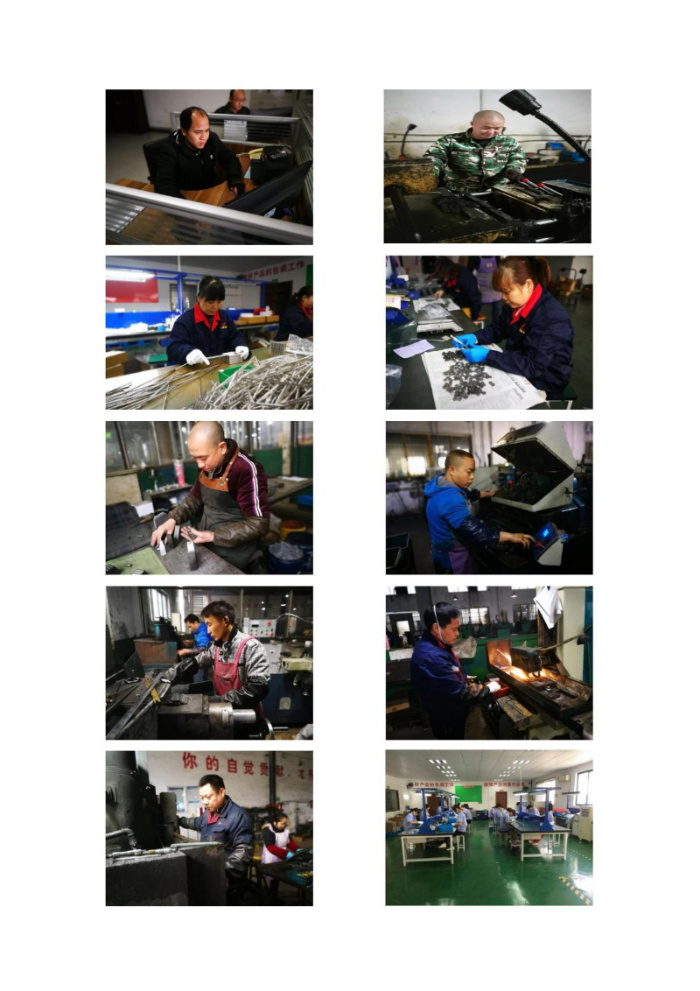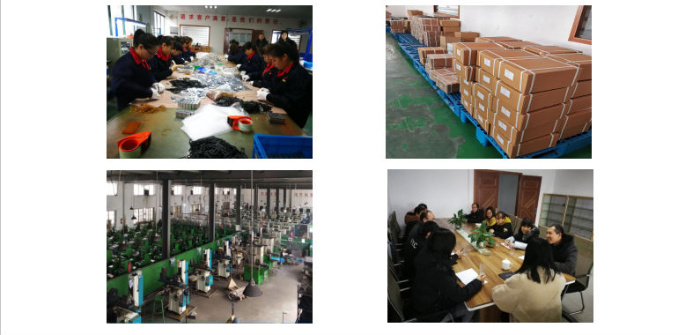 Certification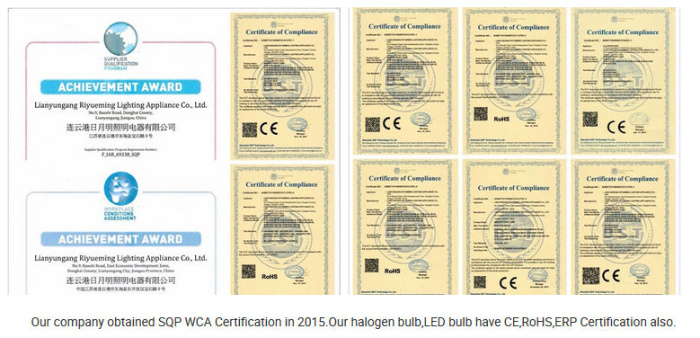 Product show




F&Q
1, What is information we need before quotation for NdfeB magnet?
Before our quotation, usually we need the following information.
The grade of Magnet and size and coating requirement.
2, What about the lead time for mass production?
Bulk lead time: 7-15 days according to the order quantity.
3, How long can I expect to get the sample?
After your payment of the sample charge and files confirmed , the samples will be ready for delivery in 3-5 days. The samples will be sent to you via express and arriving in 3-5 workdays. You can use your own express account or prepay us if you do not have an account.
4, When can I get the price?
We usually quote within 24 hours. If you are very urgent to get the price, please call us (+86 13738887148) or tell us in your email , so we will regard your inquiry priority.
5, How can I get a sample to check your quality?
After price confirmation, you can require for samples to check our quality. If you just need a stock sample to check the quality, we will provide you sample for free, as long as you afford the express freight.
6, What is your terms of payment?
Normally 50% deposit, and 50% payment before shipment. Because all of magnets are custom made.