Permanent Sintered Hard Ferrite Arc Ceramic Magnet for Motor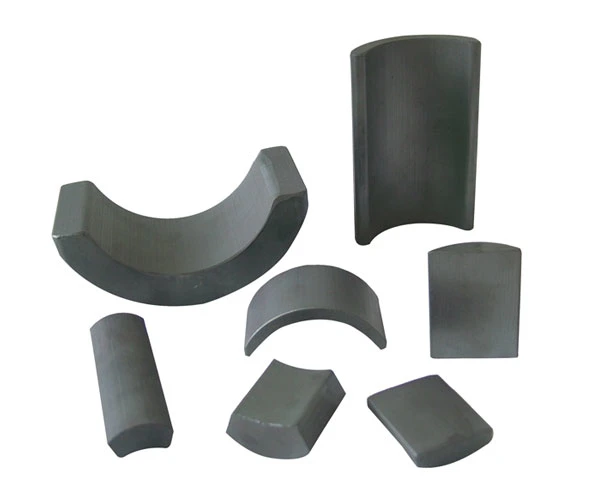 I.Ferrite anisotropic sintered magnetic rings

Anisotropic sintered ferrite magnets have higher magnetic properties compare with isotropic ferrite magnet.However, this type of
magnets can only be magnetized along the preferred direction;the sintered Ferrite has an excellent resistance to demagnetization.

The Polar Anisotropic Ferrite Ring Magnets are the magnets with multipoles in ring shape. They have become the key component
of stepping motors which are widely used in computer peripheral and consumer electronics, such as washing machine,different types
of pumps, printer and digital -camera,etc.

II.Features :

Using the latest innovative technologies to make magnetic multi pole rings with high coercive force, strong corrosion resistance and
oxidation resistance. The surface of magnetic flux density has reached 0.2T, Concerning widely application with large difficulties of 4
poles magnet which density can reach 0.18~0.195T.

According to customer's request, good quality with competitive price and best delivery time, one station service. Guarantee the best price
based on the same quality.



Whether you're looking for
pot, neodymium or ferrite magnets,
there's no job that's too big, too small, or too complex for us to handle
.
Bring your
bright
projects to us,
Contact us today at
BEARHEART
!
to get started!
Call
86-18843446720 to get 100% instantly reply!