Permanent Arc Magnet Motor Magnet NdFeB Magnet N45 N48 N52 High Performance Arc Magnet
| | |
| --- | --- |
| Item | Arc Magnet |
| Composition | Neodymium Magnet |
| Application | Voice-coil Motor(VCM), MRI, Generator, Car, Speaker, Computer |
| Working Temperature | <80ºC (176°F) / 80ºC (176°F) ~ 200ºC (392°F) |
| Coating | Zinc, Color Zinc, Nickel etc |
| Grade | N35-N52, 38M-48M, 35H-48H, 33SH-44SH, 30UH-35UH |
| Dimension | Customized size |
| Magnetism Direction | Through thickness(Axially)+Radially |
| Type | Strong&Permanent |
| Performance | Permanent, Strong, Rust-proof, Anti-corrosion |
| Trade Term | EXW, FOB, CIF, C&F ect. |
| Payment Term | TT, PayPal, Western Union ect. |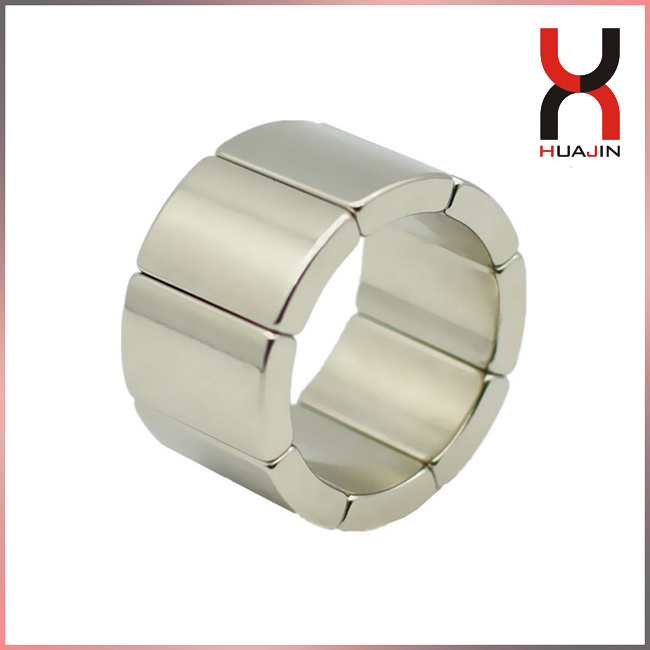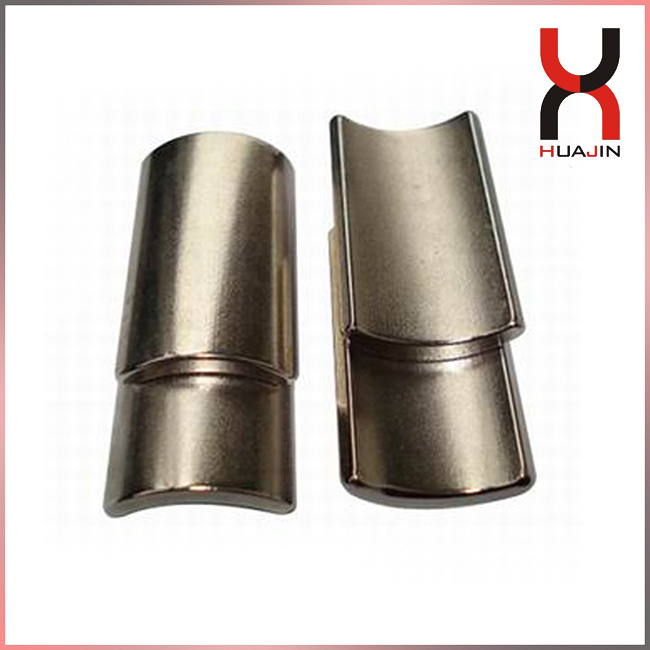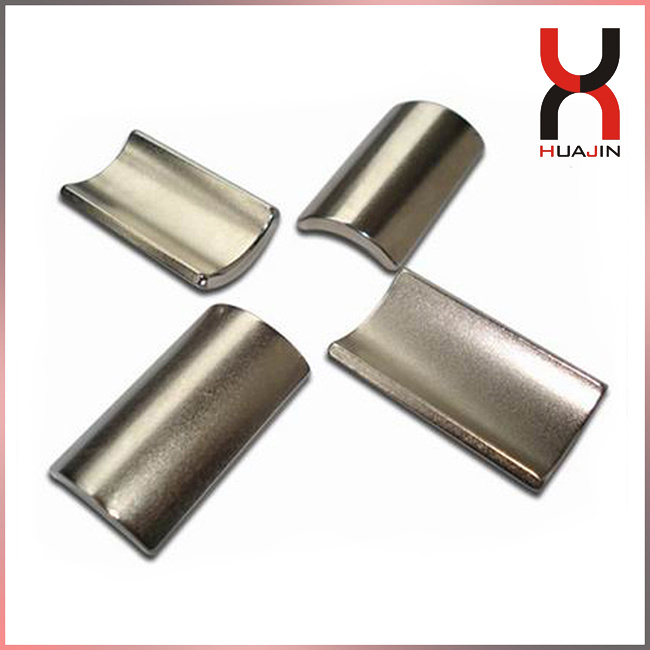 Grade
Remanence
Coercivity Force
Intrinsic Coercive Force
Max. Energy Product
Working Temp.

Br

Hcb

Hcj

(BH)max

mT

kGs

kA/m

kOe

kA/m

kOe

kJ/m3

MGOe

N35

1170-1220

11.7-12.2

≥ 868

≥ 10.9

≥ 955

≥ 12

263-287

33-36

80 ° C

N38

1220-1250

12.2-12.5

≥ 899

≥ 11.3

≥ 955

≥ 12

287-310

36-39

80 ° C

N40

1250-1280

12.5-12.8

≥ 907

≥ 11.4

≥ 955

≥ 12

302-326

38-41

80 ° C

N42

1280-1320

12.8-13.2

≥ 915

≥ 11.5

≥ 955

≥ 12

318-342

40-43

80 ° C

N45

1320-1380

13.2-13.8

≥ 923

≥ 11.6

≥ 955

≥ 12

342-366

43-46

80 ° C

N48

1380-1420

13.8-14.2

≥ 923

≥ 11.6

≥ 876

≥ 12

366-390

46-49

80 ° C

N50

1400-1450

14.0-14.5

≥ 796

≥ 10.0

≥ 876

≥ 11

382-406

48-51

60 ° C

N52

1430-1480

14.3-14.8

≥ 796

≥ 10.0

≥ 876

≥ 11

398-422

50-53

60 ° C

35M

1170-1220

11.7-12.2

≥ 868

≥ 10.9

≥ 1114

≥ 14

263-287

33-36

100 ° C

38M

1220-1250

12.2-12.5

≥ 899

≥ 11.3

≥ 1114

≥ 14

287-310

36-39

100 ° C

40M

1250-1280

12.5-12.8

≥ 923

≥ 11.6

≥ 1114

≥ 14

302-326

38-41

100 ° C

42M

1280-1320

12.8-13.2

≥ 955

≥ 12.0

≥ 1114

≥ 14

318-342

40-43

100 ° C

45M

1320-1380

13.2-13.8

≥ 995

≥ 12.5

≥ 1114

≥ 14

342-366

43-46

100 ° C

48M

1360-1430

13.6-14.3

≥ 1027

≥ 12.9

≥ 1114

≥ 14

366-390

46-49

100 ° C

50M

1400-1450

14.0-14.5

≥ 1033

≥ 13.0

≥ 1114

≥ 14

382-406

48-51

100 ° C

35H

1170-1220

11.7-12.2

≥ 868

≥ 10.9

≥ 1353

≥ 17

263-287

33-36

120 ° C

38H

1220-1250

12.2-12.5

≥ 899

≥ 11.3

≥ 1353

≥ 17

287-310

36-39

120 ° C

40H

1250-1280

12.5-12.8

≥ 923

≥ 11.6

≥ 1353

≥ 17

302-326

38-41

120 ° C

42H

1280-1320

12.8-13.2

≥ 955

≥ 12.0

≥ 1353

≥ 17

318-342

40-43

120 ° C

45H

1300-1360

13-13.6

≥ 963

≥ 12.1

≥ 1353

≥ 17

326-358

43-46

120 ° C

48H

1370-1430

13.7-14.3

≥ 995

≥ 12.5

≥ 1353

≥ 17

366-390

46-49

120 ° C

33SH

1130-1170

11.3-11.7

≥ 844

≥ 10.6

≥ 1592

≥ 20

247-271

31-34

150 ° C

35SH

1170-1220

11.7-12.2

≥ 876

≥ 11.0

≥ 1592

≥ 20

263-287

33-36

150 ° C

38SH

1220-1250

12.2-12.5

≥ 907

≥ 11.4

≥ 1592

≥ 20

287-310

36-39

150 ° C

40SH

1240-1280

12.5-12.8

≥ 939

≥ 11.8

≥ 1592

≥ 20

302-326

38-41

150 ° C

42SH

1280-1320

12.8-13.2

≥ 987

≥ 12.4

≥ 1592

≥ 20

318-342

40-43

150 ° C

45SH

1320-1380

13.2-13.8

≥ 1003

≥ 12.6

≥ 1592

≥ 20

342-366

43-46

150 ° C

30UH

1080-1130

10.8-11.3

≥ 812

≥ 10.2

≥ 1990

≥ 25

223-247

28-31

180 ° C

33UH

1130-1170

11.3-11.7

≥ 852

≥ 10.7

≥ 1990

≥ 25

247-271

31-34

180 ° C

35UH

1180-1220

11.8-12.2

≥ 860

≥ 10.8

≥ 1990

≥ 25

263-287

33-36

180 ° C

38UH

1220-1250

12.2-12.5

≥ 876

≥ 11.0

≥ 1990

≥ 25

287-310

36-39

180 ° C

40UH

1240-1280

12.5-12.8

≥ 899

≥ 11.3

≥ 1990

≥ 25

302-326

38-41

180 ° C
Advantages of Sintered Magnet
1.The NdFeB magnet has high r
e
manence, high coercive force, high energy product and high ratio between performance value and product cost.
2.It can be easily formed into various sizes.Various shapes on offer: block, round, ring, arc
-
even highly complex forms. Virtually any shape of neodymium
3.Smaller size and lighter weight in designing devices
4.
High energy range from 30MGOe to 53MGOe with wonderful coercive force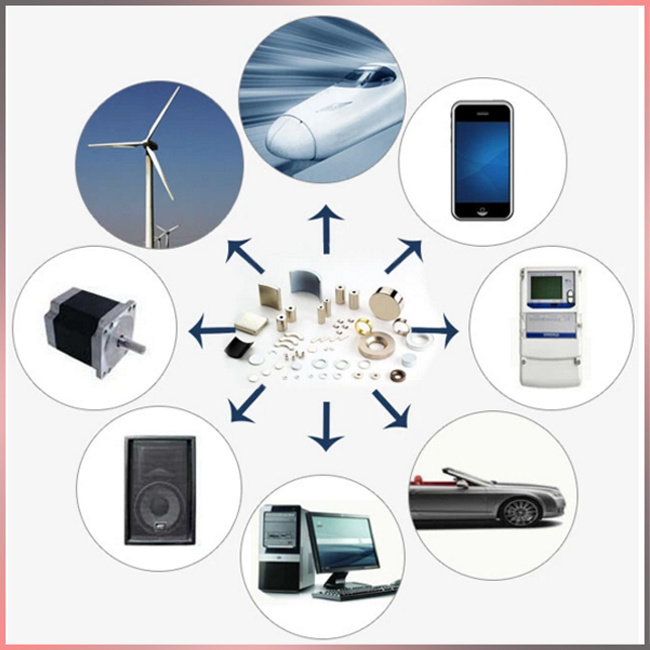 Our Company
Nanjing Huajin Magnetic Materials Co., Ltd. Specializing in the production and sale of magnetic NdFeB, magnetic bar, magnetic products, magnetic frame. Magnets of various shapes and sizes can be produced according to customer requirements, such as packaging diskette, the motor magnetic tile, magnetic ring, toy bar magnet, magnetic ball, with the exception of iron magnetic rods, magnetic hooks, magnetic separator box; Surface treatment: Gold, silver, plated epoxy, nickel-plated copper -nickel, zinc, chromium, titanium (blue zinc, black zinc, color zinc), above the surface treatment to meet environmental requirements.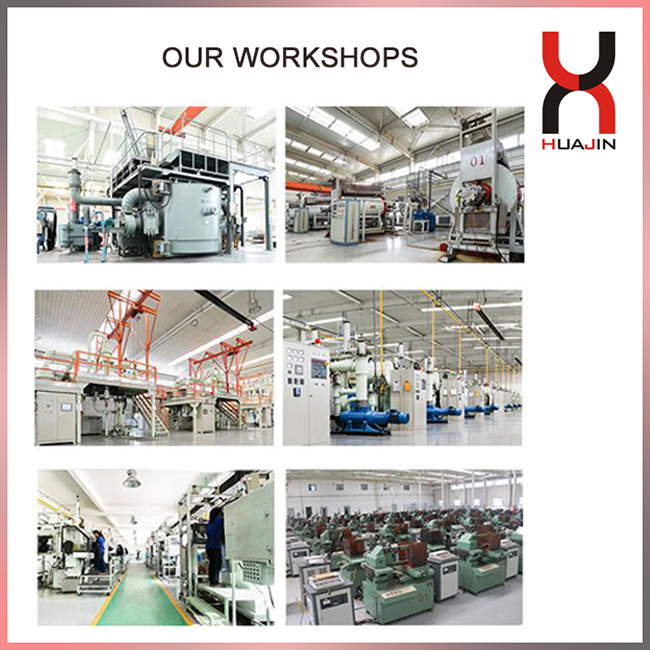 Payment Term
T/T, L/C, Western Union, PayPal.

Package & Shipment
1. By Express(DHL, FedEx, TNT, UPS ect): Door to door, Short Delivery time, 3-5 days.
2. By Air: Short Delivery Time, 3-7 days.
3. By Sea: Cheap Shipping Cost, 7-35 days.
Package: Magnetic Isolation Package
Carton: 36*27*15CM

FAQ
1. How to get prompt quotation?
Kindly offer us the specific size, quantity, coating(zinc/nickel), magnetism direction ect
other requiries. Then best price will be offered ASAP.

2.What about the lead time?
(1) Sample: 5-7 days.
(2) Batch quantity: 7-9 days.

3.What's the MOQ?
(1) Spot Stocks: No MOQ;
(2) Regular Size: 500 PCS, 1000 PCS, 2000 PCS, 5000 PCS ect.
(3) Other Size: 2000 PCS, 5000 PCS, 10000 PCS ect.

4. Terms of Paymemt:
(1). T/T in advance(telegraphic transfer-bank order)
(2). Western Union cash - for samples order.
(3). PayPal- for samples order, quick receipt