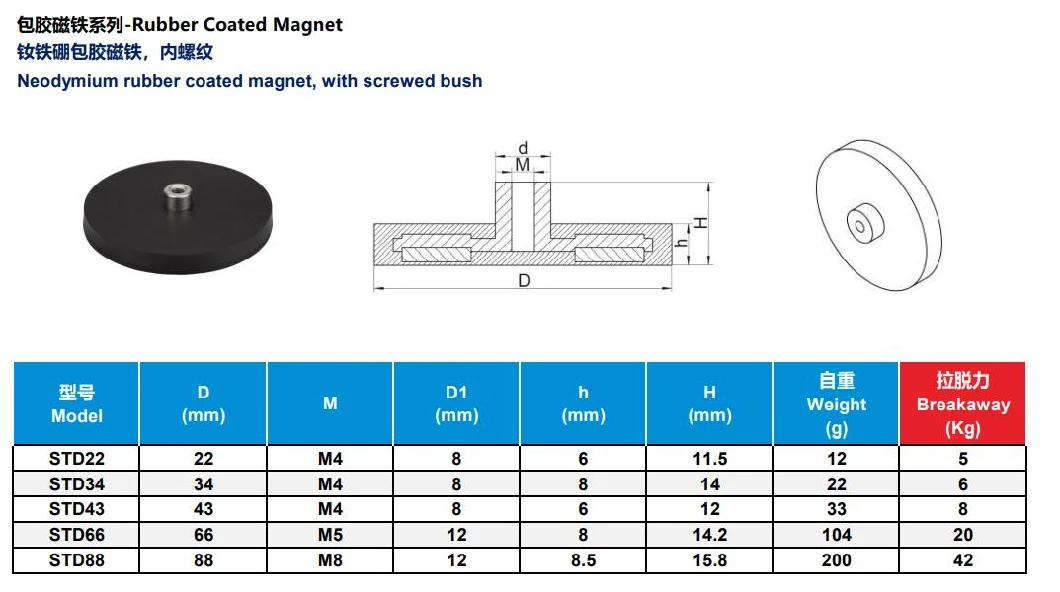 The package
1.The magnets are separated by plastic sheets for easy operation when removing Each block is wrapped in a plastic bag to prevent corrosion.

2.Insert foam board, iron board, carton from inside to outside at once. Used for buffering, magnetic isolation and protection

3.

The small size magnet carton is individually packaged to ensure safe and convenient transportation, storage, and use.

4.The outer layer of the carton is fixed with plastic steel straps

5.After packaging, measure the magnetic field intensity outside the carton to ensure compliance with air transport standards.

6. Recycled wooden pallets, wrapped with waterproof membrane to prevent moisture and loss during sea transportation.
Production Process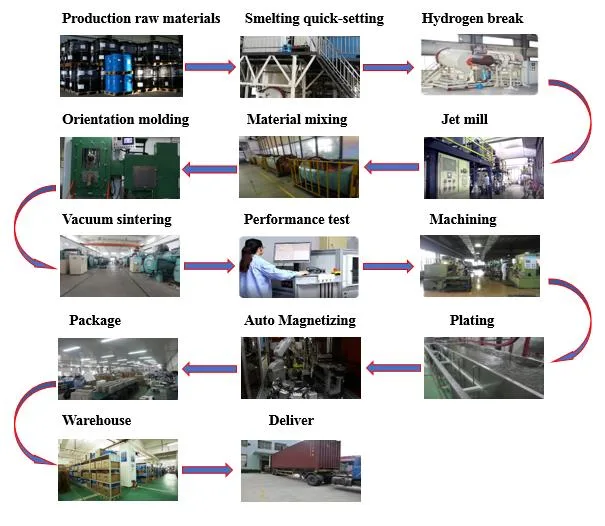 Testing Equipment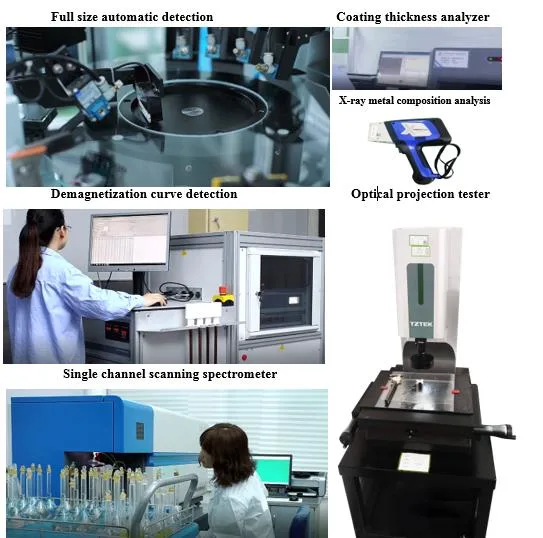 Certificate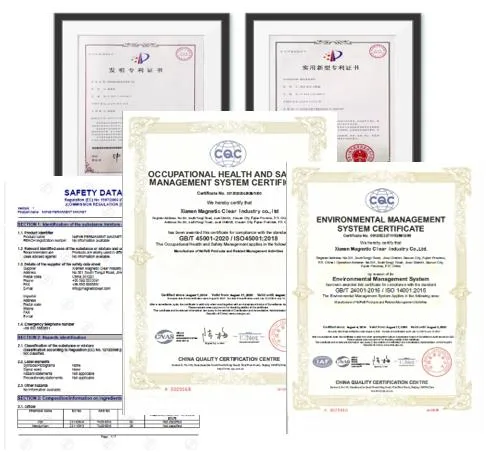 Production execution standard reference
Process

Executive standard

Process record

Test record

Order

evaluation

CP / Products specification

Order review record

/

Ingredients

CP / Raw-materials standard/ SOP

Preparation record
Circulation card
Raw-materials test the reports
The balances daily check record
The balances calibrate record

Smelt

CP / Strip casting standard /SOP

Strip casting process record

SC test the report

Hydrogen break

CP / Hydrogen decrepitation
standard / SOP
Hydrogen decrepitation process record
Powder circulation card

/

Jet mill

CP / Jet milling decrepitation
standard / SOP

Jet milling process record

Particle size test report

Forming

CP / Pressing standard
SOP
Pressing process record
Pressing block circulation card

/

Sintering

CP / Sintering standard
SOP

Sintering process record

NdFeB materials performance test
report
Size and density test report
Surface test report
Approval warehouse card

Machining

CP
Machining draw
Picking record
Send the machining record

Machining products test report

Surface treatment

CP
Surface treatment draw
Send the surface treatment record
Circulation card
Finished goods size hand surface
test report

Magnetization and packaging

CP / Packing specification
SOP
Magnetized record
Packing record
Finished goods performance test
report