LJE30M-10N1 DC NPN 10mm distance Square 30*30mm Inductive Proximity Sensor

Description
C-lin Brand proximity sensor switch is a displacement sensor with switching output, output mode have NPN, PNP, NO, NC and relay etc, it can be detect metal (such as iron, steel, copper) object, plastic, glass, wooden, water, paper, magnetic etc. transparent or opaque objects, can be connect with PLC, servo controller, frequency inverter, counter, controllers to achieve the purpose of automatic signal input control. It is widely used in the field of machinery, textile, light industry, papermaking, printing, packing industries. Meanwhile as per to market demand, we developed C series high class proximity sensor and normal class proximity sensor.
Inductive type Proximity Sensor can detect metal object ( such as Iron, Steel, Copper etc)
Capacitive type proximity sensor can detect any object (such as glass, metal,water, oil, paper etc.)
Product FeaturesStable performance
Inside element with SMT process technology
With stable performance and reliable quality
Circuit protection
Reverse polarity protection to avoid un-correct wiring
Safety and reliable
Adopt imported emitter and receiver, high accuracy of sensing distance.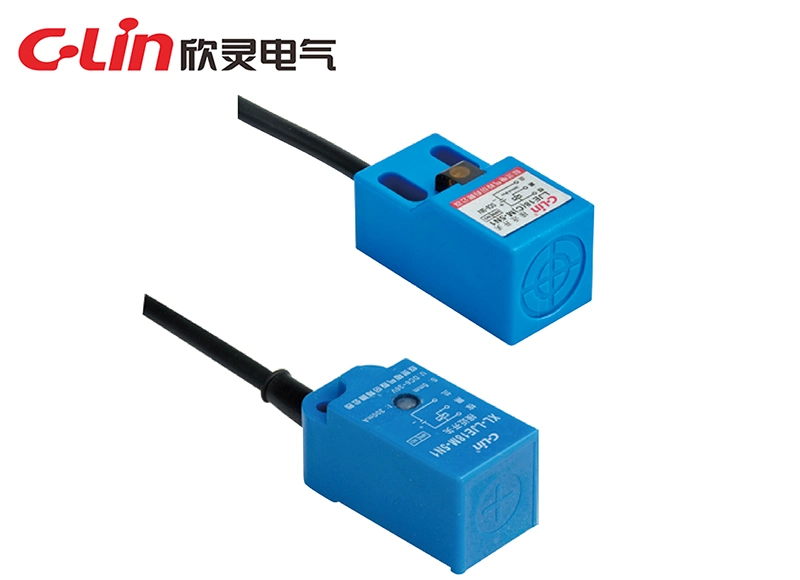 Model meanings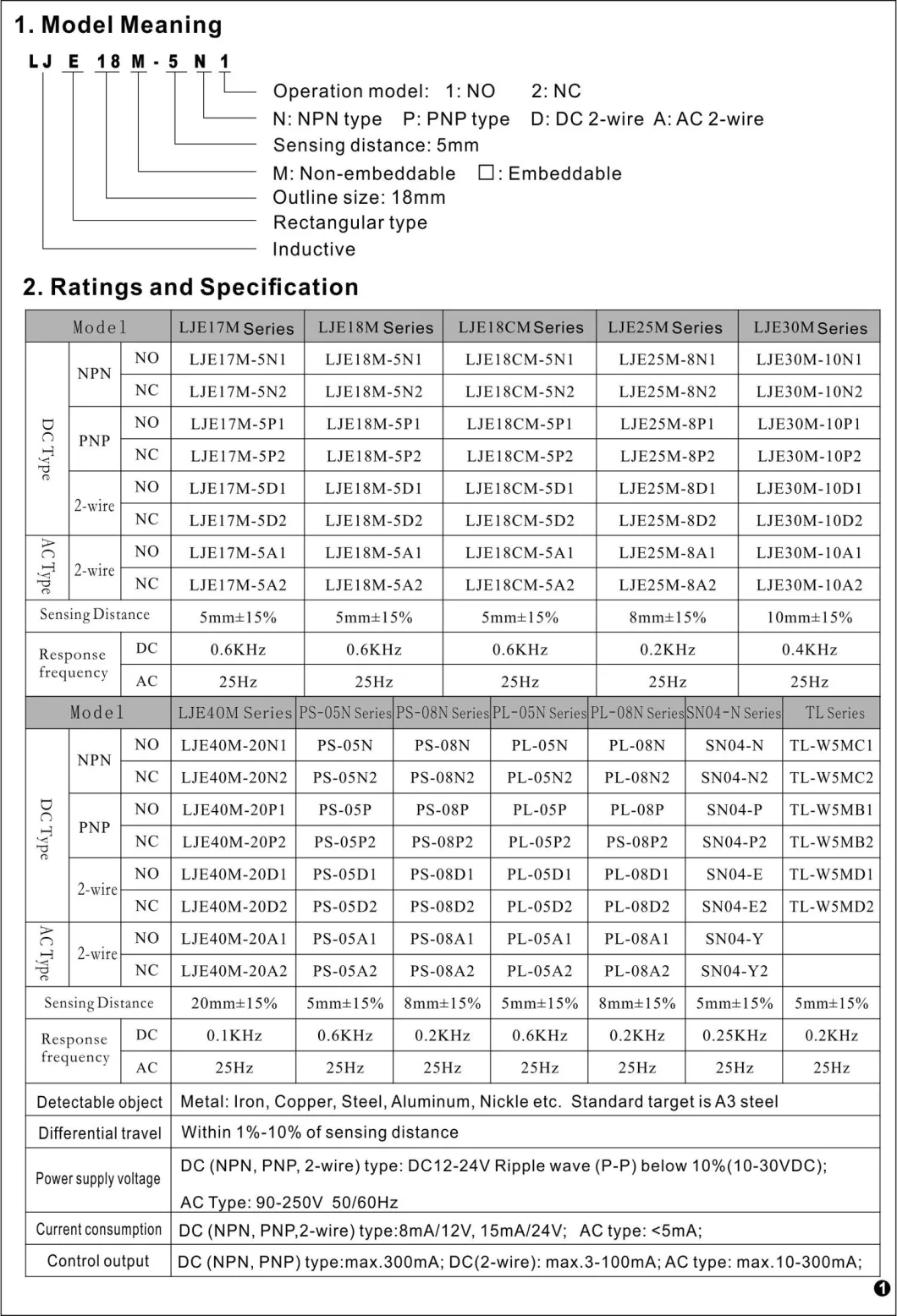 Output and Dimmensions